PGI certification is doing more and more good to Piadina Romagnola. Since the Protected Geographical Indication designation was granted in 2014, the typical 'bread of Romagna' has more than tripled its production: from 6,768 to over 20,250 tonnes in 2018. The Consortium for the Protection and Promotion of Piadina Romagnola PGI is thus trying, for the first time, to replicate this success abroad. A promotion campaign made up of events, fairs and a targeted digital communication plan has been developed. In fact, it is precisely on the web that piadina is having its greatest success. With 1,5 million a month, it is one of the most 'clicked' food products on the web (according to Italy Online data). The exponential growth of piadina PGI is such that today 50% of production is certified. In Italy, 47,000 tons of piadina were produced this year, 38,000 of which for large-scale distribution (growth by 6.2% over 2017) and over 8,000 for food service.
PIADINA ROMAGNOLA CONSORTIUM TARGETING GERMANY
The piadina production value (be it PGI or not) is equal to 160 million euros in the large-scale retail trade, increasing by 5.5% over 2017. Given these figures, the Consortium is ready to make a great leap forward on international markets, starting with Germany. The European promotion will start there with a programme worth 200,000 euros. The Consortium will participate in Anuga trade show in Cologne in October with a series of events for international operators and buyers. At the same time an advertising campaign will be planned on traditional and digital media, including a TV commercial in both Italian and German language. The goal is to reach 40 million views within the next two years on Youtube and other social networks.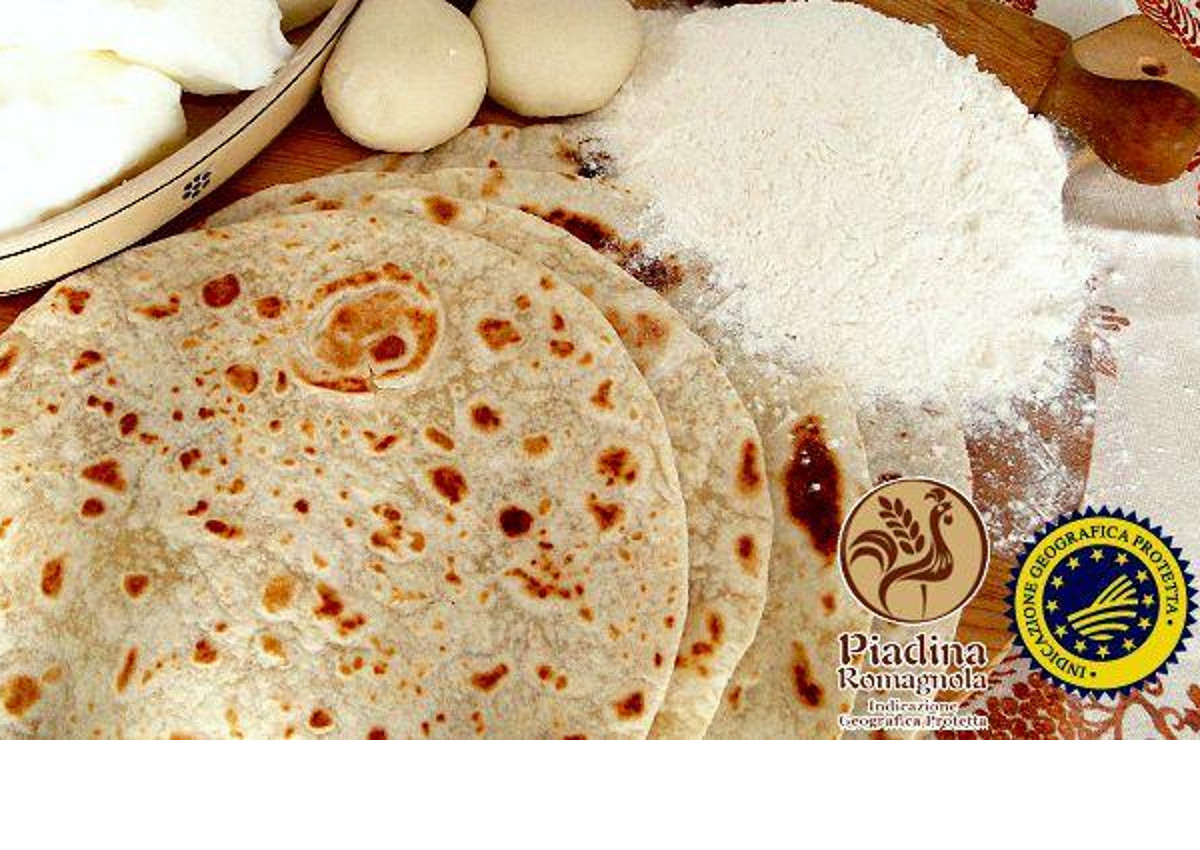 THE PROMOTIONAL CAMPAIGN
After Germany, the Consortium is to target the French market. In particular, it will attend Sial 2020 fair in Paris. Many events are to take place in Italy as well. The first 'Piadina night' will debut next summer in Rimini. Later, it will become an annual and itinerant event. Next year, then, the protection Consortium will be present at Cibus trade show in Parma. "For the first time ever piadina goes beyond national borders – said Emilia-Romagna's Regional Councillor for Agriculture, Simona Caselli – as the European Union is the major market for Italian food products. Piadina has a great potential. The Emilia-Romagna Region, together with Unioncamere, has committed itself to the recognition, certification and protection of this excellent product from Romagna."
© All rights reserved