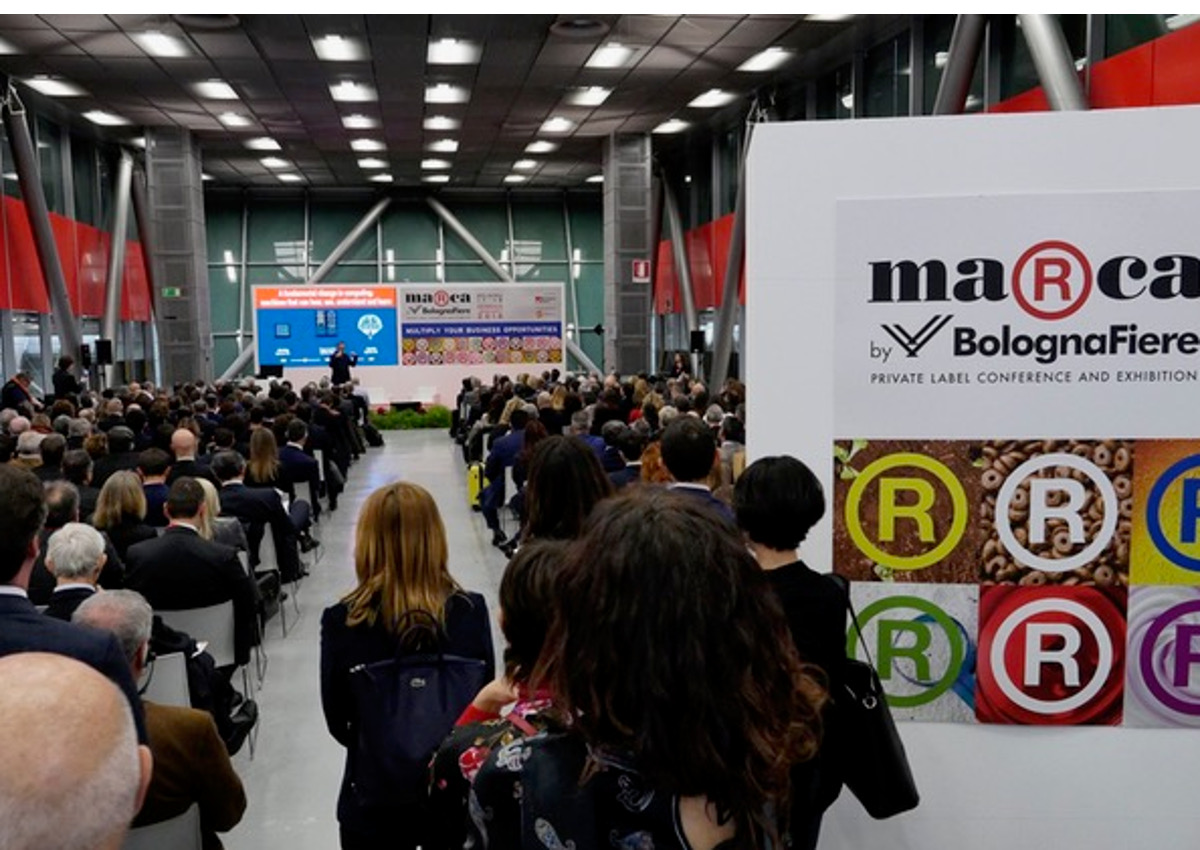 Marca by BolognaFiere, the second most important European exhibition for the private label sector, opened today for its 15th edition in the name of food safety. Large-scale distribution brands play a leading role in this sector, underlined Giorgio Santambrogio, President of Associazione Distribuzione Moderna (Adm – Italy's Modern Distribution Association). During the opening conference, the Position Paper of The European House – Ambrosetti was presented. It was about the controls to which modern distribution points of sale are subjected in Italy. More than 143,000 checks carried out by the competent authorities; more than 100,000 inspections commissioned from external bodies; finally, more than 2.3 million tests on products and work surfaces, planned in self-control. Private label also plays an active role in guaranteeing the quality and safety of the supply chain of products, by means of 2,000 checks per year on producers' companies.
PRIVATE LABEL GROWING IN ITALY
Private labels in Italy continue to grow, even in 2018. "They have now reached 10.3 billion euros – said Santambrogio – and the market share has increased from 11.3% in 2003 to over 19% in 2018. Private label's products are our flag and we have worked hard to ensure quality and safety. That is why we will continue to invest in the future".
THE IMPACT ON THE SUPPLY CHAIN
To assess the impact of private label on manufacturing companies, The European House – Ambrosetti forum has also analyzed the financial statements of a representative sample of 350 companies over the last 10 years. The results show that the companies in the food chain that are devoted to making private labels products have better economic, income, and employment performances than the other companies. Private labels' production seem to strengthen their industrial and competitive dimension. There is also a better performance for this kind of companies (more than 50% of the turnover is achieved with private label's products) than for others (less than 50%). In short, private label has been recognized as having a fundamental role in the growth of the entire country-wide system. Between 2016 and 2017, the sector's turnover grew by 2.8%. Moreover, it represents a third of the food sector's growth in the last 14 years.
© All rights reserved