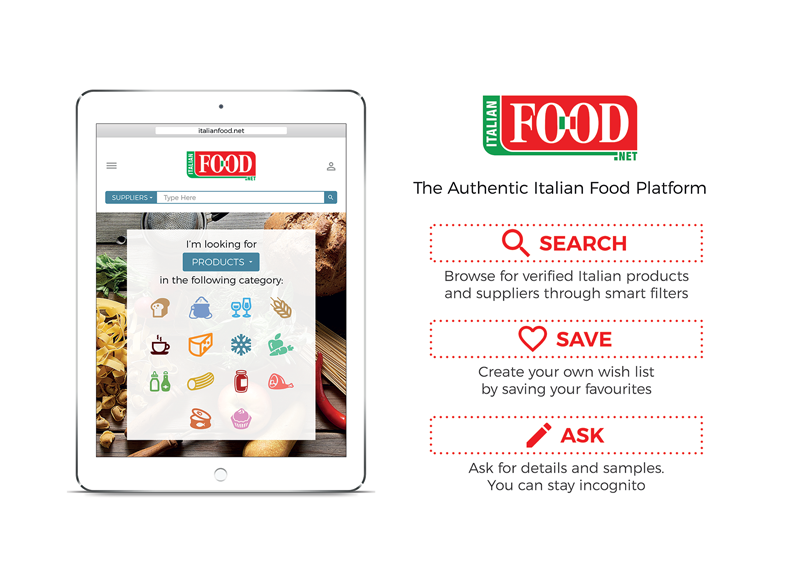 Italianfood.net, the international project by Gruppo Food, is excited to present at SIAL its completely renewed digital platform for food professionals from all over the world.
Buyers from the most important international retail chains can now browse the platform to find the most innovative authentic Italian products on the market.
The platform is an editorial and research tool exclusively dedicated to producers of authentic, safe and certified products.
The platform is useful, efficient and easy to use, and is our contribution for a smooth cooperation between Italian producers and international food and beverage operators.
KEY POINTS OF THE NEW PLATFORM
The platform is a directory integrated with this newsfeed (which moved to the url news.italianfood.net) and allows:
• To search efficiently new suppliers and products;
• To save and compare most interesting prospects;
• To ask for a sample and certifications;
• To have an integration between the directories and the newsfeed.
Italianfood.net is pleased to invite buyers to visit our Stand at SIAL Paris (Pavilion 1, aisle) for a first-hand experience of the platform and learn about the new authentic food products that Italian companies are launching in international markets.
© All rights reserved