According to the latest Italian association for industrially preserved vegetable food (Anicav) data, processed tomatoes (including derivatives) industry stood its ground also in 2017 as one of the bulwarks of the Italian agri-business, with an exports turnover equaling around 1.5 billion euro. This clearly testifies to the fact that even in times of crisis consumers favour quality. Italian preserved tomatoes registered a general upward trend in almost all foreign markets, thanks to the popularity of the Mediterranean diet and Italian cuisine. This is happening notwithstanding the fact that in some countries, like Germany, some Eastern countries, or even Australia and the United States, competitors offering processed tomatoes' products of modest quality on all commodities are burgeoning.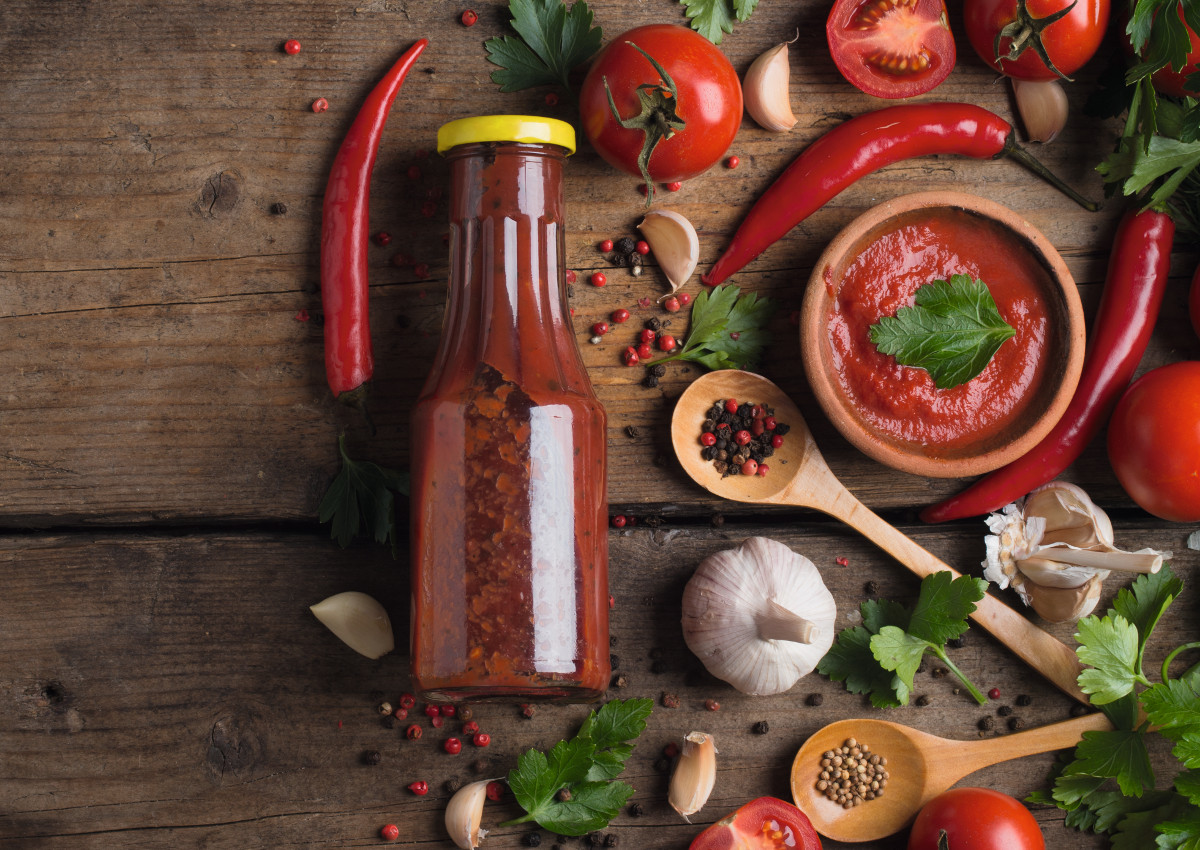 PROCESSED TOMATOES VERSATILITY
These products generate rates that threaten to erode the potentiality of Italian quality products. Generally speaking, peeled tomatoes prevail as the most exported Italian product in the foodservice sector and are the symbol of Italian agri-food. However, they have started to gradually give way to variations with a bigger service component in the most advanced and mature tomato consumption markets. For now, they sustain their position for niche targets, such as 'foodies', who love to cook using excellent ingredients. Canned tomatoes are experiencing an increase abroad, we must direct our attention to fine or diced pulp and sauces. What makes a difference is the service component, which is a real driver that is flirting with a younger and less experienced consumer target. Canned pulp is very versatile, and the sauces come as ready to use.
PETTI GAINS A FOOTHOLD IN THE ORGANIC MARKET
Despite an unfavourable context, the Petti line has experienced a double-digit increase (+ 51.1% in value in February 2018, source: IRI) and has become the third market brand just four years after its launch. "This is an important growth, indicating the loyalty of our consumers – highlights Petti Sales Director, Carlo Erba – who appreciate the high quality of our products and continue to buy Petti articles also at full price. Despite a bearish market and a general decline almost all our competitors are going through, we have had many satisfactory moments over the last 12 months. 2018 has started very positively (+ 29.2%) as well. Last year was important so as to strengthen our distribution especially in the North and brand awareness at national level". Lately, the company has decided to firmly focus on the processed tomatoes' organic segment.
LA DORIA, ORGANIC AND HEALTHY ARE THE WINNING PAIR
La Doria's strategy, which continues to be successful in Italy and abroad, is looking towards health and sustainability. "We have focused on expanding the product range – says Giuseppe Tammaro, Commercial Director of La Doria – picking up on the organic, vegan and free-from trends, to launching salt-free and organic legumes, a market segment that registered a 10.1% sales increase in terms of value and 6.9% in volume". The Campania-based company is particularly attentive to minimize the environmental impact of its processes and products. Hence (innovative) interventions in packaging with the development of standard and single-dose food paper packaging for Italy and abroad. At the latest PLMA edition in Amsterdam, Antonio Ferraioli, CEO of La Doria, also recalls how exports are highly important for the company: "Two-thirds of our turnover originates from exports. Thanks to foreign markets, in the first three months of 2018 we have seen our volume-based sales increase by 8%".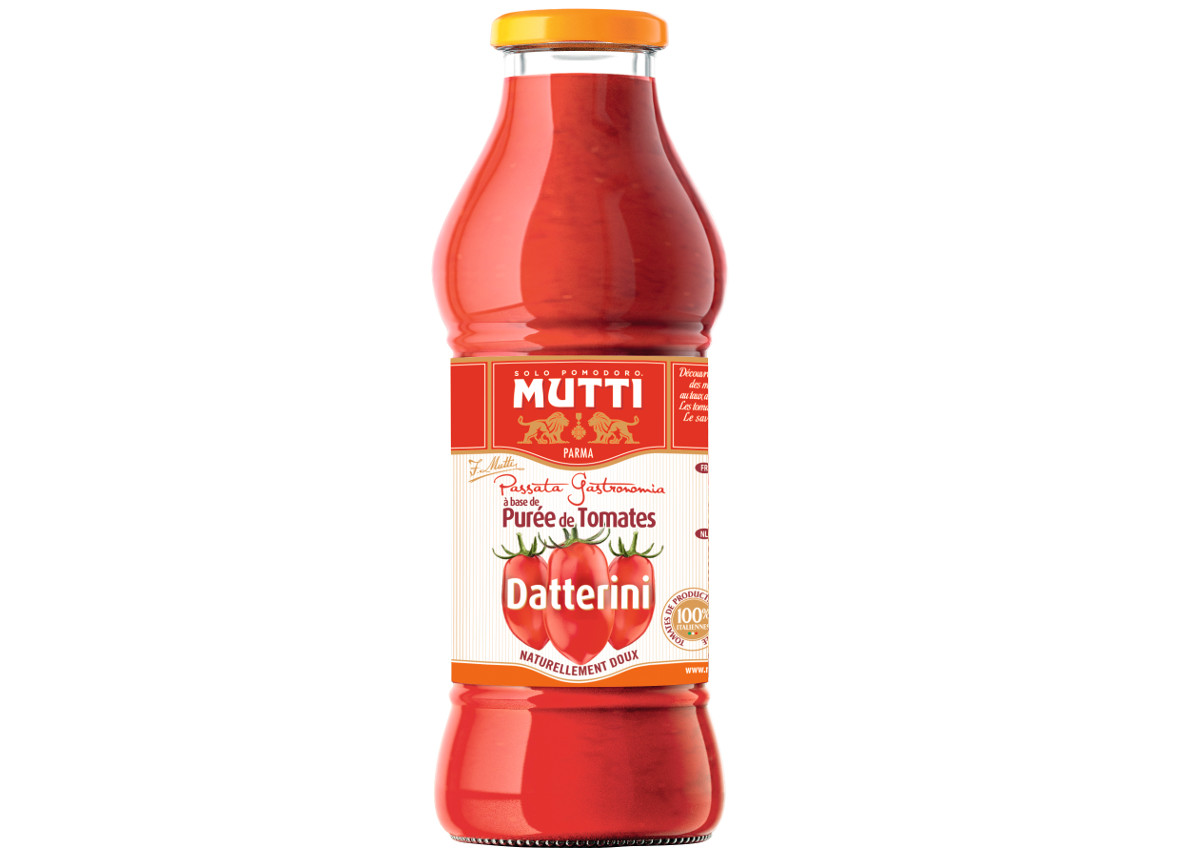 MUTTI TO INSPIRE NEW GOURMET CREATION
Mutti has crafted a range of premium tomato purees prepared with selected tomato varieties. Slightly cooked and seasoned with the finest ingredients, they add a special touch to dishes. Each recipe is simple and with a unique character: whether it is light and sweet or rich and delicate, there is a Mutti Passata Gastronomia to inspire any gourmet creation. With over 100 years of experience in producing tomato products of the highest quality, Mutti is ltaly's #1 tomato brand. As the tomato expert, Mutti pursues the creation of the newest tomato delicacies, to enliven consumers' table with colour and taste.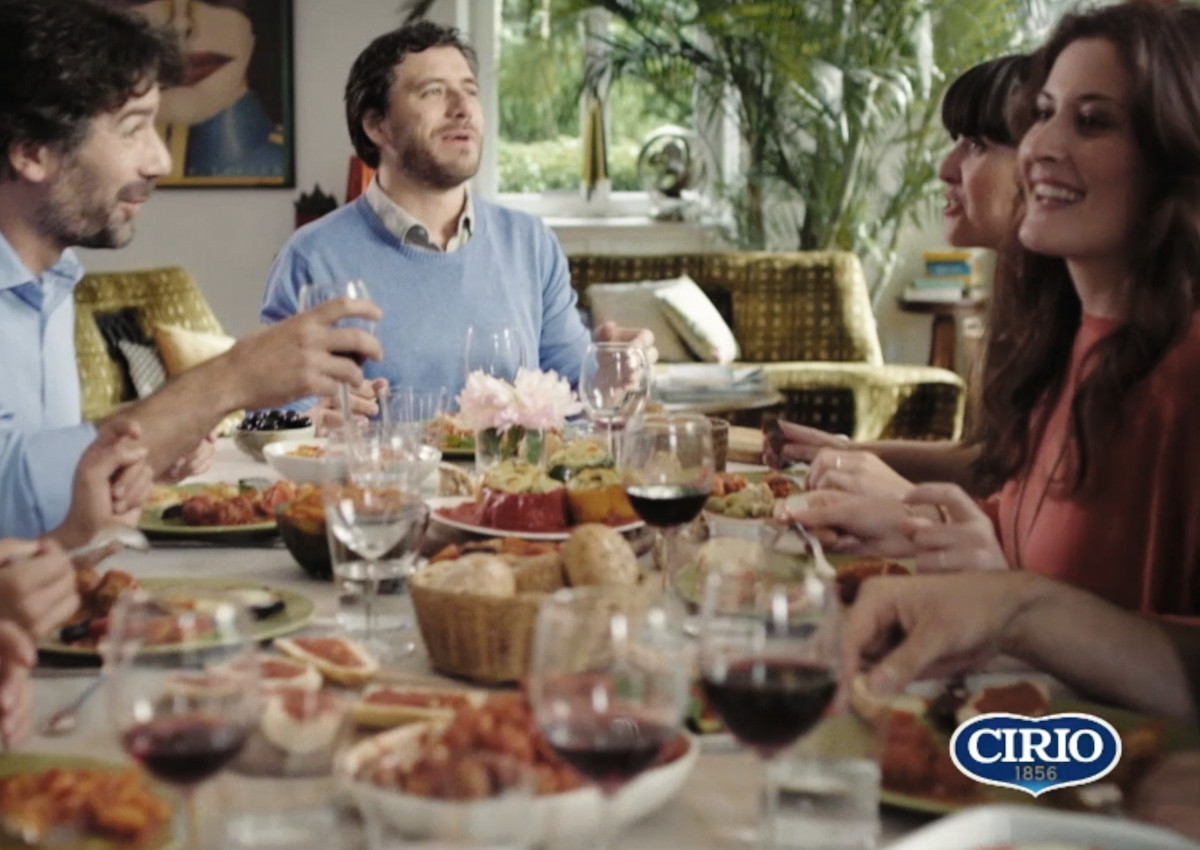 CIRIO TO BECOME MORE POPULAR WITH BRITISH CONSUMERS
In addition to being present in all the major players of retail in the UK (including Tesco, Morrisons, Sainsbury's, and Waitrose) with a market coverage of 65%, preserved and peeled Cirio are a must in various c-stores and traditional retail, especially in large cities. Overall, the diffusion of Cirio processed tomatoes among English consumers is 11% according to Kantar data: more than one out of ten Britons chooses Cirio products. To further strengthen the brand awareness in this market, Conserve Italia (the cooperative consortium that owns the Cirio brand) has launched a new promotional activity in the UK. "A survey made last February in the UK – explains Diego Pariotti, Export Director at Conserve Italia – showed the high level of appreciation of the brand, considered as a premium and typically Italian product. Now we want to reach an even wider target of consumers, also targeting younger age groups".
© All rights reserved