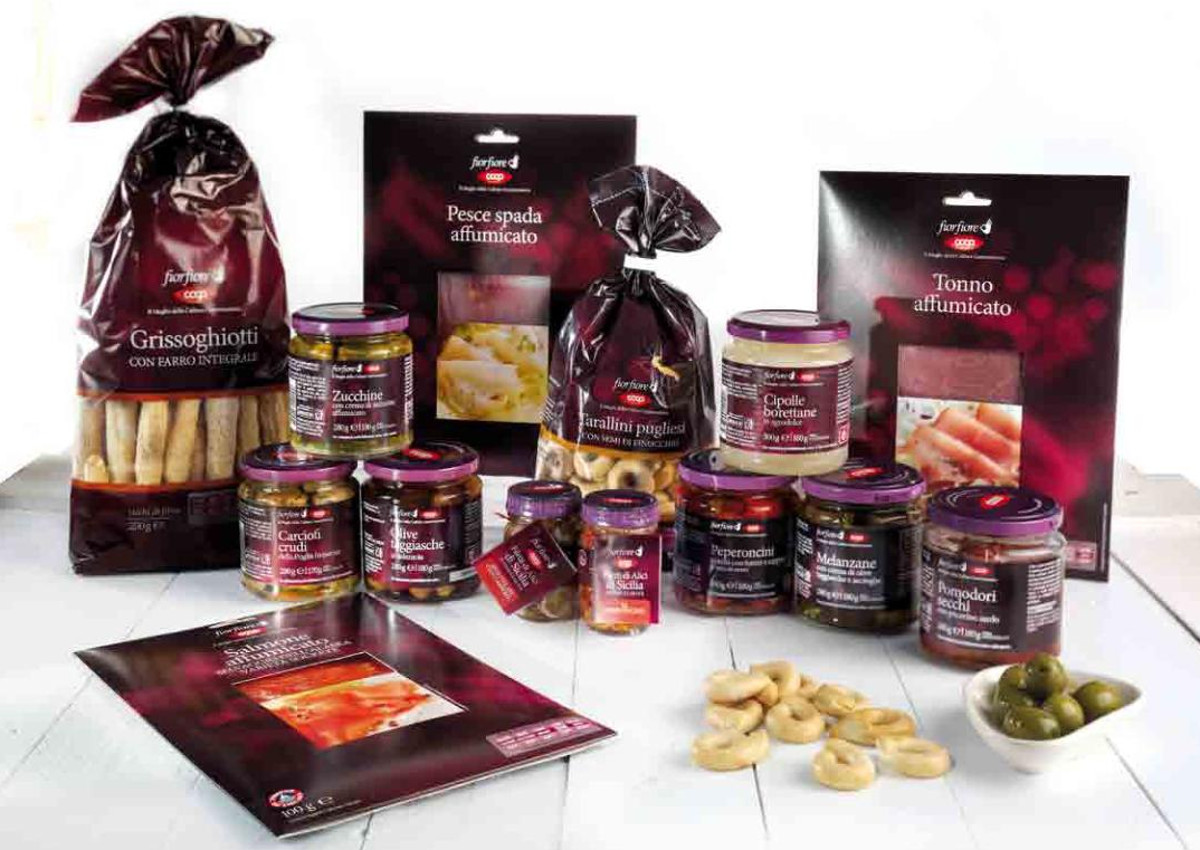 This fall, Ahold Delhaize USA supermarkets plan to offer a selection of Fior Fiore brand products from Italian retail chain Coop Italia. According to Supermarketnews.com, under a partnership between Ahold Delhaize USA's Retail Business Services unit and Coop Italia, the Fior Fiore private brand products — including appetizers like olives and bruschetta, oils and dressing, pasta, pasta sauce, pastries and snacks — will be sold for a limited time at Food Lion, Giant Food, Giant/Martin's and Stop & Shop stores, as well as by online grocer Peapod.
FIOR FIORE PRODUCTS
Fior Fiore products are made from fresh, high-quality ingredients and have no GMOs, colorants, hydrogenated fats or post-harvest treatments, the companies said, adding that items contain additives only when necessary. "Fior Fiore is the top-quality private brand line of Italy's largest supermarket chain," said Mike Ricciardi, managing director of Coop Italian Food NA. "Through our partnership with Retail Business Services, we are pleased to make the products available in the US for the first time".
THE MEANING OF AHOLD DELHAIZE USA CHOICE
Retail Business Services noted that the move to offer Fior Fiore products at Ahold Delhaize USA stores reflects ongoing consumer interest in Italian cuisine. As long as the growing importance and quality of private label products. Citing a study by Statista.com, the retailer said more than 60% of US consumers ages 18 to 64 say they eat Italian cuisine at least once a month.
COOP ITALIAN FOOD
Coop Italian Food, based in Casalecchio di Reno (Bologna) is a relatively new company formed by Coop Italia to bring its private label Italian foods to the international marketplace. Its 4,000 SKUs include the core Coop brand products: Fior Fiore gourmet foods, 'Vivi Verde' natural and organic items, 'Bene.Sì' wellness-focused products, 'Solidal' fair trade foods, and 'Crescendo' children's brands.
© All rights reserved