Miami's premier food hall La Centrale is introducing a new retail and eatery concept, by bringing the most authentic Italian experience to consumers looking for travel to Italy while staying at home. Conceptualized by NYC restaurateur Jacopo Giustiniani, alongside retail and food hall expert Matthias Kiehm and executive chef Vincenzo Scarmiglia, La Centrale opened in February 2018 in the heart of Miami's newest urban shopping, dining, and entertainment area: Brickell City Centre (BCC). The three-level food hall comes from the dream of bringing the best authentic Italian way of eating, drinking, and shopping under one roof. Artisans making fresh pasta and mozzarella cheese in store, 14 eateries inspired by different regions, and retail spaces to buy a variety of authentic brands – most of which produced by family-run companies – all coexist.
"WE COOK WHAT WE SELL" AT LA CENTRALE
"The overall philosophy when we're talking about our retail is that we cook what we sell, and we sell what we cook," said managing partner of La Centrale Jacopo Giustiniani, a native of Florence (Tuscany). "The idea has always been not to have 100 different brands of pasta but to select the producers we think are the best at spaghetti, so our customers can easily duplicate that experience at home by buying what we have on our shelves," he said.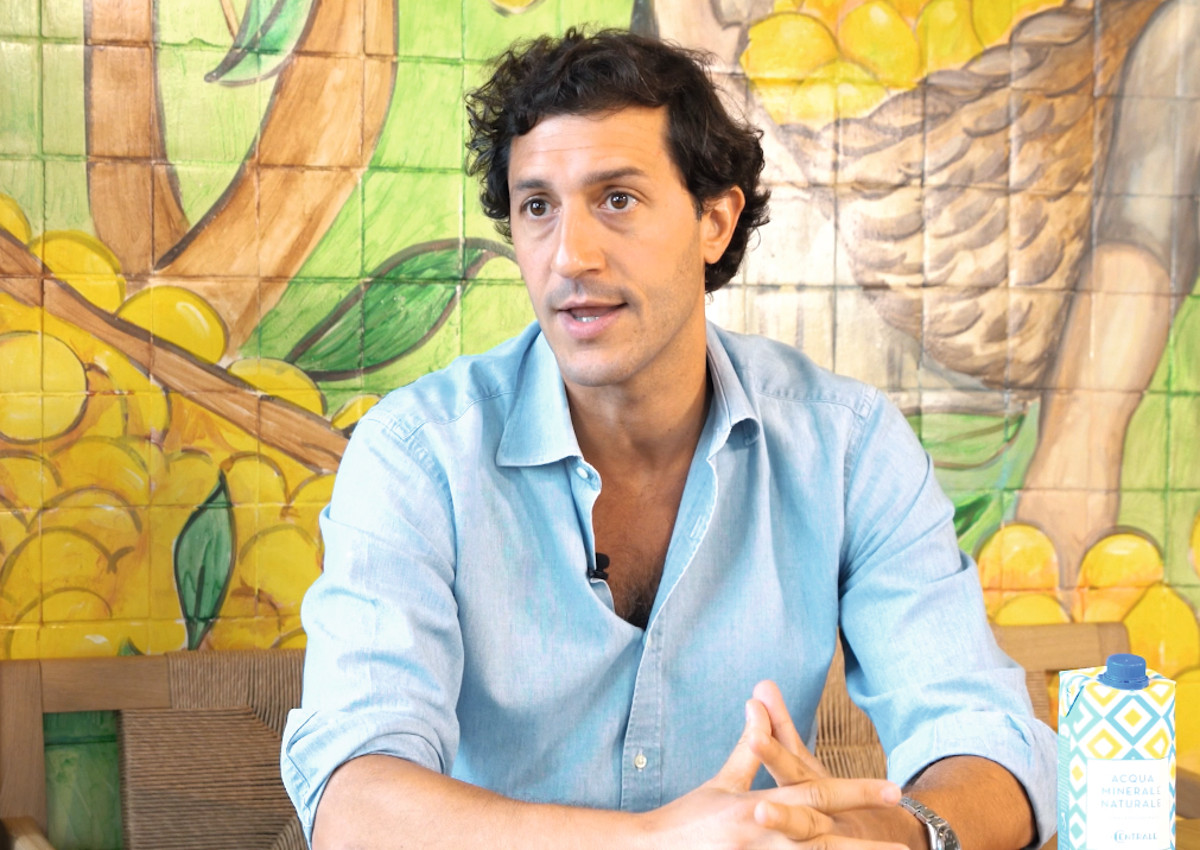 TRAVELING THROUGH ITALY IN STYLE
The upscale food hall La Centrale introduces 14 different Italian eateries, cafés, and shopping options spanning three levels and ranging from grab-and-go food counters, casual dining, and markets to upscale sit-down restaurants. Each different shop, market, and eatery takes the customer on a journey through the tastes, flavors, and colors of a different region of Italy such as Tuscany, Liguria, Sardinia, Sicily, Lombardy, Campania and Apulia. Over the 1,000 specialty food products on sale, nearly half come from smaller family-run brands. "I'm very proud of it, because I'm trying to give people from Miami unique products they cannot find anywhere else," Giustiniani said.
A NEW WAY TO SHOP
La Centrale has also introduced a shopping concierge program. "We are implementing a new way to shop, called the Grocery List. While you have your lunch or dinner, you select what you're looking for and someone goes and buys it for you. So, at the end of your meal you have your basket full of your items," Giustiniani said.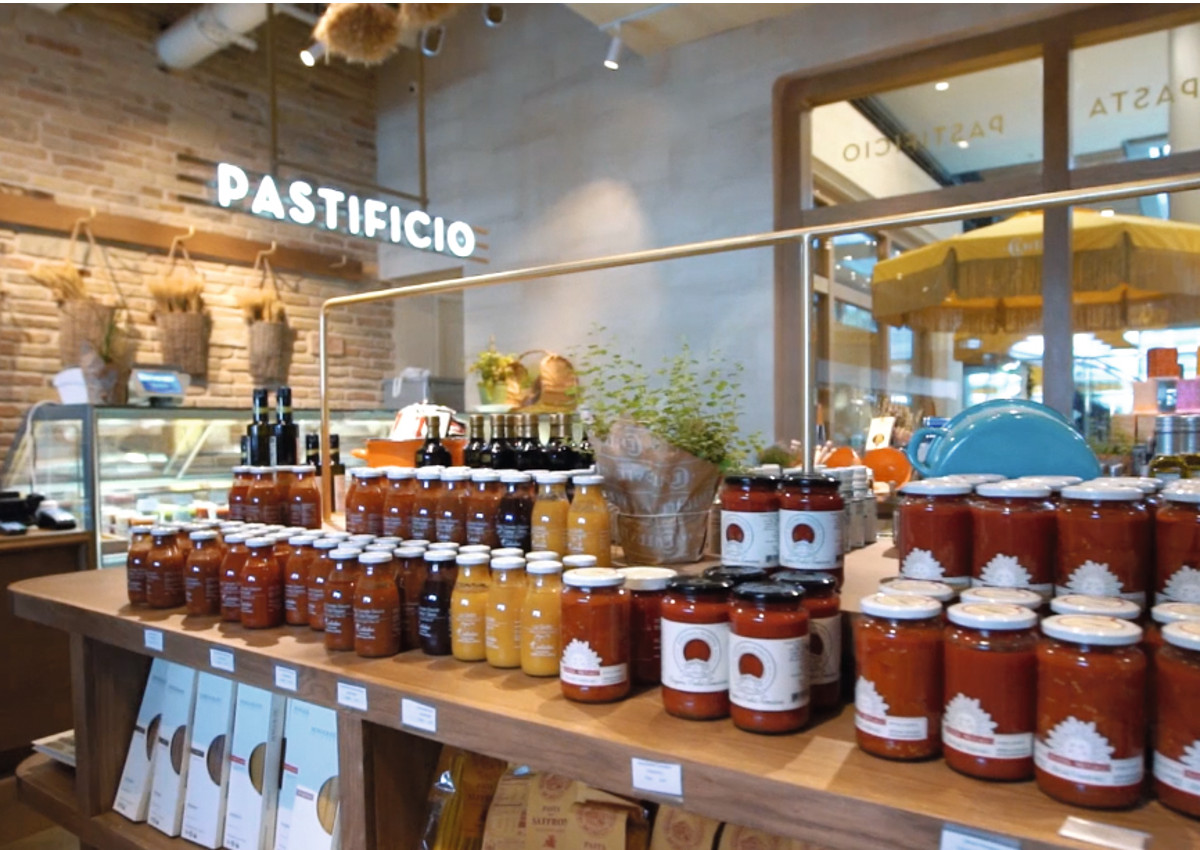 FROM AN ITALIAN PIAZZA TO A WINE MECCA
The first level of La Centrale is designed as a classic Italian piazza and offers fresh quick service options with a focus on Italian street food. A Sicilian-inspired Caffé serves local pastry including traditional cannolis, while a rustic pasta and pizza eatery serves house-made Neapolitan pizzas cooked in traditional wood fired ovens found in Naples. The nearby Pastificio counter sells house-made pastas to take home. Also on the ground floor, the Mercato offers specialty goods from olive oil to Italian candies and pasta and is also home to grab and go counters including espresso, salumi and cheese, salads, and delis. "There are many doors open to olive oil that seems to be selling very well, and there are tons of opportunities for wine producers," said Giustiniani, who was raised between his family's winery, the Fattoria Sardi in Lucca, before moving to New York where in December 2007 he opened the Felice Wine Bar. La Centrale's second floor houses three sit-down restaurants (a plant-based one inspired by the Veneto region, also serving hand-pulled mozzarella; a meat restaurant inspired by the Tuscan Chianti region, and a seafood restaurant inspired by the Italian Riviera). There is also an aperitivo bar, a chocolate and gelato eatery run by Italy's top chocolatier Venchi, and markets offering fresh seafood, prime cuts of meat, and house-made mozzarella. On the top floor, there is what Giustiniani calls "Italian wine mecca," featuring wine tastings at the Tuscan-inspired wine bar, a wine shop with over 4,000 bottles, a cooking school, and a space for events.
© Riproduzione Riservata