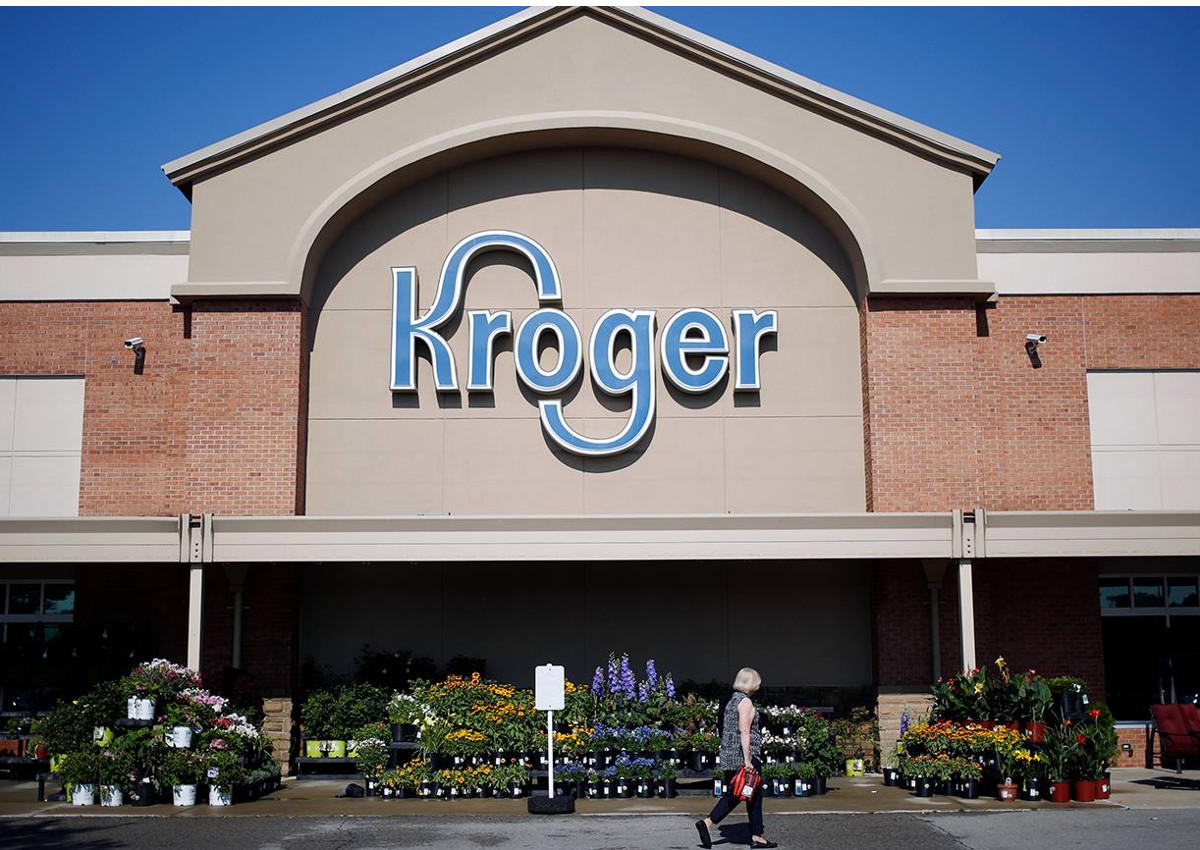 Online grocer Ocado has defied doubts – dating back to the dotcom boom – with a landmark deal to break into the world's largest grocery market that sent its share price soaring to record heights. The company was knocking on the door of the FTSE 100 after the US supermarket Kroger became the latest overseas chain to sign up to use Ocado's technology to power its online plans. The group said it could build as many as 20 robotic warehouses for the American firm, accelerating plans to become a global supplier of white-label online shopping technology. Kroger, which is second only to Walmart in terms of US market share, with revenues last year of $122 billion, will also take a 5pc stake in Ocado at a value of £183m. Investors had been growing impatient with Ocado's ability to strike overseas tie-ups, but a flurry of deals with France's Casino, Canada's Sobeys and Swedish chain ICA have bolstered its share price since November.
Kroger to use Ocado's online shopping technology
According to traders, the stock value's surge was partly caused by short sellers rushing to close their positions betting on a share price slump: a process known as a short squeeze. The two companies said they were already looking for sites for their first three warehouses and planned to identify up to 20 within the first three years of their deal. Ocado will also allow Kroger to use its online shopping and logistics technology. Tim Steiner, Ocado's chief executive, said the deal would be transformational and reshape the food retailing industry in the US in the years to come. He added: The opportunity to partner with Kroger to transform the way in which US customers buy grocery represents a huge opportunity to redefine the grocery experience of Kroger's customers and create value.
Against the rise of Amazon
Ocado said it expected the deal to have a neutral impact on earnings this year, but it will prompt the firm to bolster its back office staff to cope with the demands. The move will stiffen Kroger's defence against the rise of Amazon, and Walmart's efforts to tighten its grip on the US grocery market. Barclays analyst James Anstead said: We think this is just about as positive a deal as could have been expected to have been announced by Ocado. The company now has an extremely credible partner in the largest grocery market in the world.
© All rights reserved