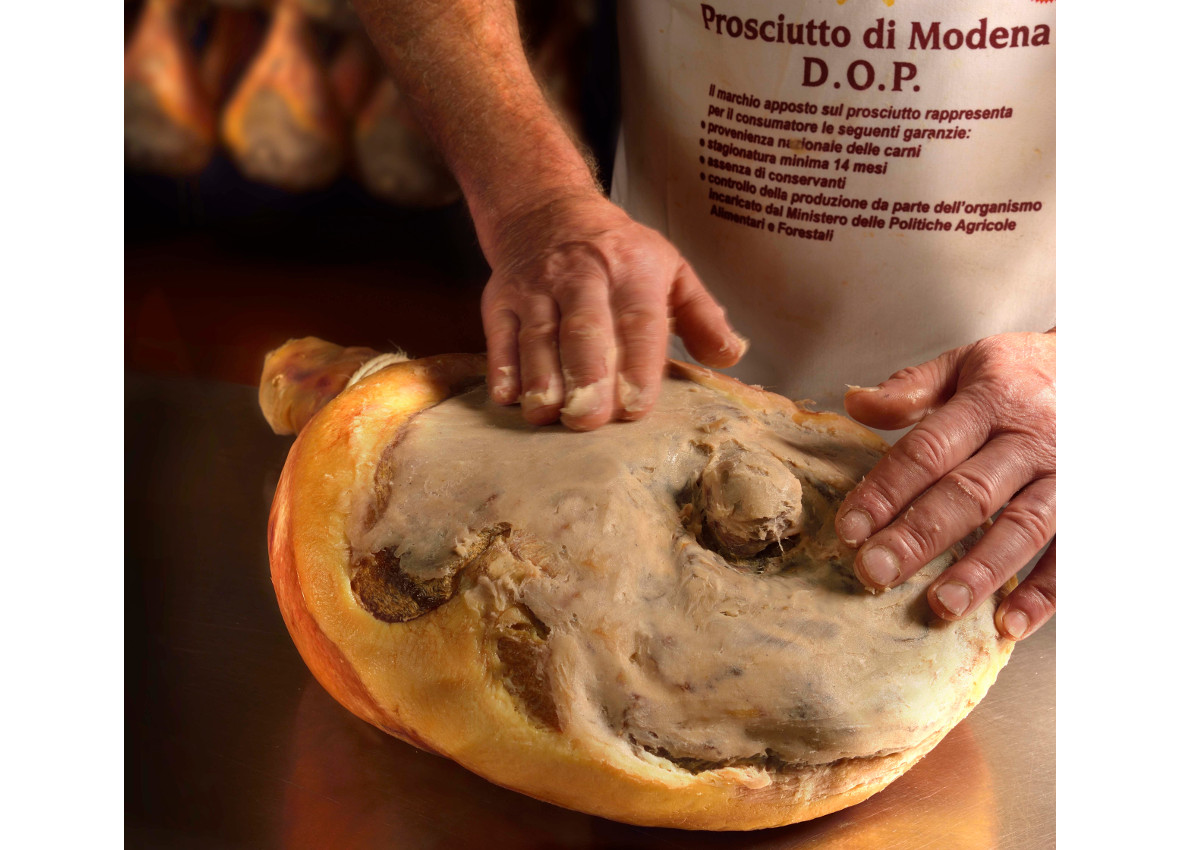 Prosciutto di Modena PDO closed 2017 with a production rate of 70,000 hams, for a production value of 7 million euros and a consumption value of about 13 million. The pre-sliced cold cuts segment is still an important channel that absorbs approximately 15% of total production: a solution that is highly appreciated by consumers thanks to its practicality of use. 2017 was a positive year – said Davide Nini, president of the Prosciutto di Modena PDO Consortium – even though there is still a lot to be done in the Italian market. We are, on the other hand, satisfied with the results achieved by our product on foreign markets. As far as the EU countries are concerned, it is highly appreciated in Germany, in the UK, and in France. As for non-EU countries, Prosciutto di Modena Consortium is targeting the US, Canadian, and Japanese markets.
The Consortium activities
The Prosciutto di Modena Consortium protects a product of the highest quality; it is the only one to have a minimum seasoning of 14 months, the longest of all Italian PDO hams. The Consortium is relatively small (it includes 9 producers) but in recent years it has distinguished itself for its commitment to promoting this excellent Made in Italy product through various activities, both in Italy and abroad. The Consortium has just returned from its participation in the Winter Fancy Food Show 2018 in San Francisco last January. The next trade shows that will involve the Prosciutto di Modena Consortium are the Bellavita Expo Warsaw Fair in Poland, Cibus 2018 in Parma, from 7 to 10 May, and Bellavita Expo London, from 17 to 19 June.
Amendments to the product specification
A few years ago the Prosciutto di Modena Consortium amended the production specification in a restrictive way, in order to improve quality. The first change concerned the recipe: only pork legs and salt can be used, without the addition of spices. The aroma is then given by the prolonged seasoning. The second amendment established a minimum seasoning period of 14 months, the longest of all Italian PDO hams. Finally, the raw material used for production is obtained exclusively from pigs of Italian origin, born and reared in 10 regions of central and northern Italy.
© All rights reserved