Vinegar, as a product obtained through the fermentation of spirits, is common in most places around the world. Moreover, it is both "old" and "current". Globally, in fact, it is expected to experience a yearly market growth rate of around 7% between 2017 and 2021 (TechNavio forecasts). Used as a seasoning, it is also one of the most effective natural preservatives as it reduces the microbial presence in food. Widely used in the past as a medicament, vinegar is currently enjoying its second youth thanks to the attention of eco-friendly and health-conscious consumers. It is used both as a natural remedy and for household use and personal hygiene. In Italy there are two types of grape-derived vinegars: wine and balsamic vinegar. However, lately, other types of vinegar such as the apple cider one and "based on" formulations, are catching on. While wine vinegar is still the most popular kind in Italy, balsamic vinegar dominates exports: 80% of it ends up crossing the national borders, with 99% of the exported value coming from balsamic vinegar of Modena (Ismea-Qualivita data).
A dynamic market
The latest trends consider vinegar as functional food that carries many benefits: especially the apple cider kind, the so-called "vinegar to drink". The latter has been featured prominently on the covers of "nutrition and wellbeing" magazines, as well as in search engines. Consumers generally appreciate vinegar as a less caloric alternative to oil for the seasoning of cold dishes and salads. Finally, the most curious consumers – those who love to try new flavours – can pick from quite a range of vinegar types: flavored wine vinegars, honey (or rather mead), rice, pears, and even raspberry and cherry.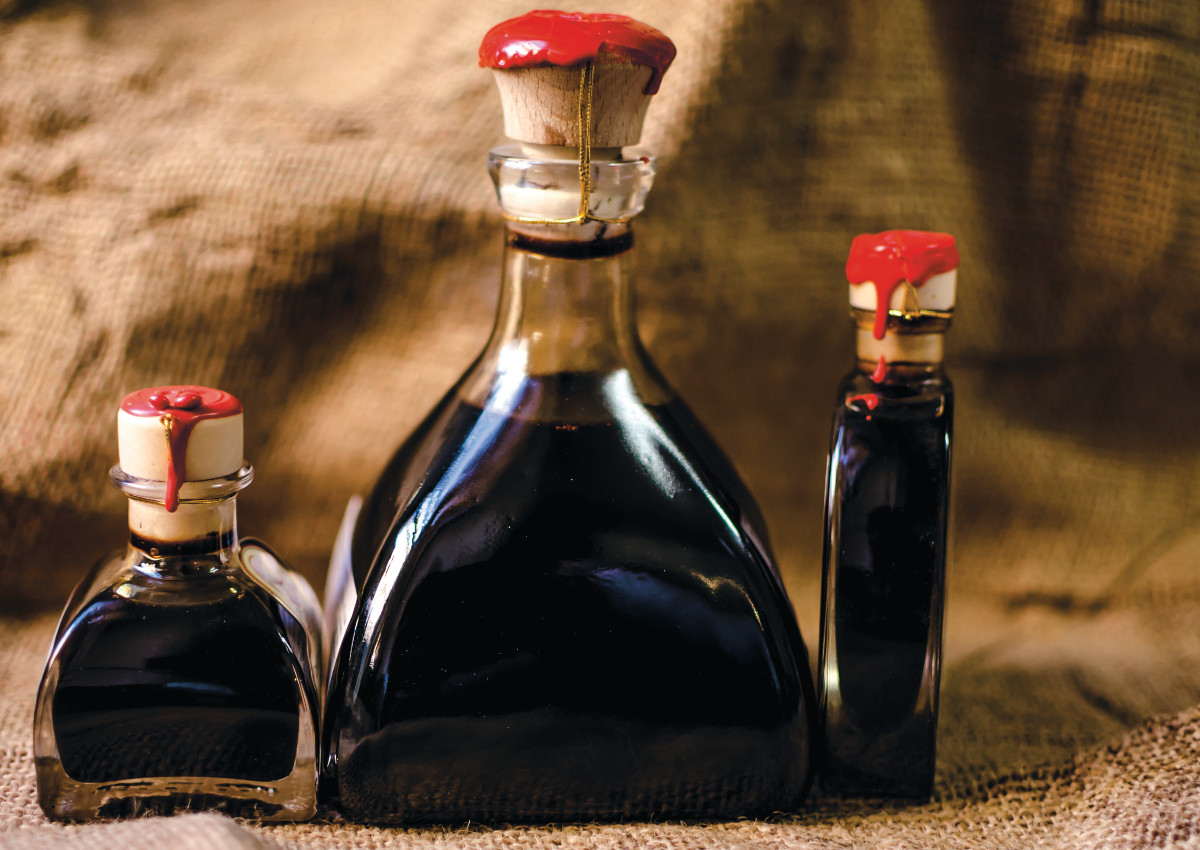 The big players and diversification
Italian producers are responding to different consumer profiles with an increasingly wide range of products and variations. The glazing segment, for example, aside from offering interesting growth potential, is also attracting investments. Ponti, the Italian industry leader that already produces PGI balsamic vinegars, has also introduced lemon, apple, soy, and Muscat grape glazes. Acetaia Fini Modena, another Italian player, offers a range of special glazes, including those with truffles and strawberries. The same goes for the major players of the international scene, such as Acetum (recently acquired by ABF-Associated British Foods), De Nigris (Acetifici Italiani Modena), and Mengazzoli, which are still expanding their product lines with new formulations of side products.
© All rights reserved