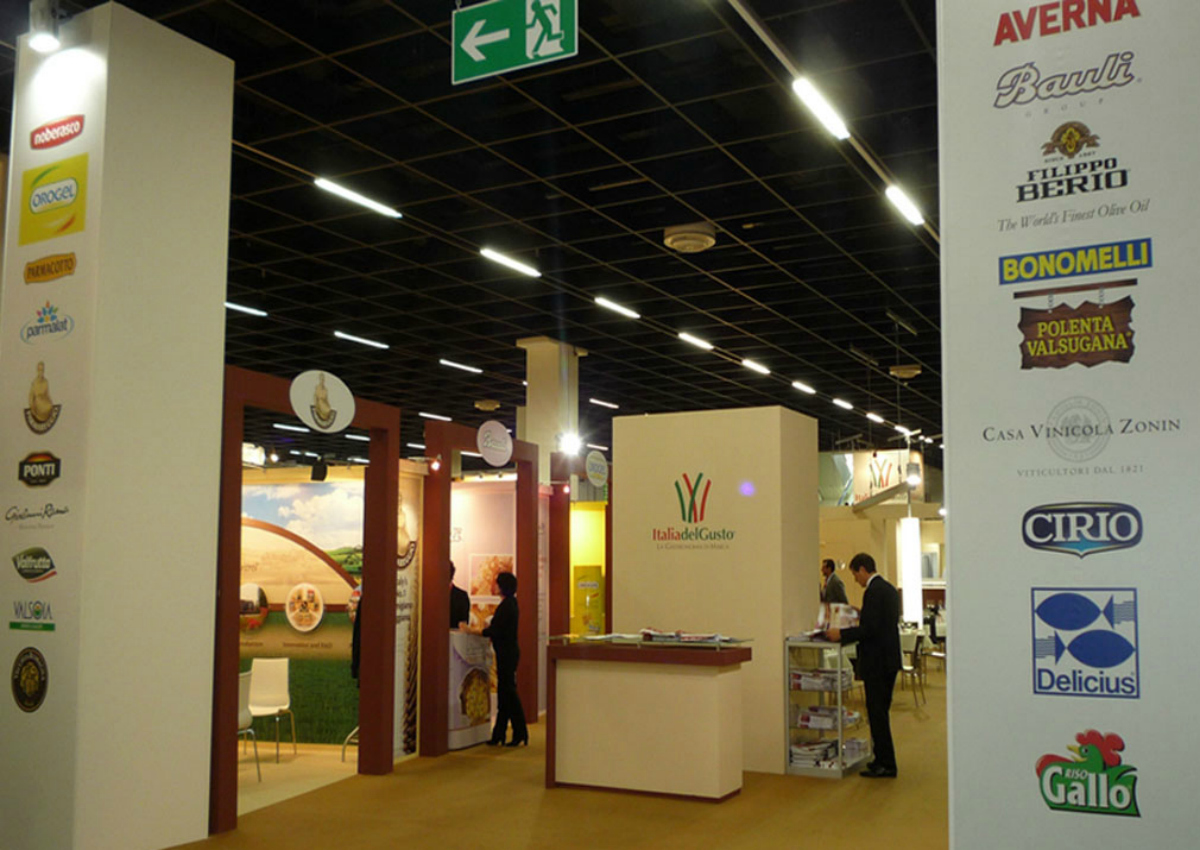 Under the leadership of president Giovanni Rana, the Italia del Gusto Consortium was founded in 2006 to bring the best of Italian branded food to foreign markets. Based in Parma, in the heart of Italy's food valley, the slogan of the consortium is "Taste of Italy – Good Italian food, good living". The message goes beyond the idea of food to represent the Italian lifestyle and taste.
What's new at the Fancy Food Show
The brands of Italia del Gusto Consortium will present their best selection for the US market in an area of 115 square meters inside the Italian pavilion. The companies will occupy the booths from 2720 to 2730 and from 2821 to 2831.
Montenegro Group
The company will present its renowned Polenta Valsugana range in three versions: Yellow, the authentic Italian polenta produced from selected maize kernels; Whole Grain, with a hearty flavor ideal for fine dishes and quick snacks; and 5-Grains, which combines rice, buckwheat and whole-grain cereals including quinoa and amaranth. The group also offers its Bonomelli brand of chamomile, functional tisanes, fruit infusions and Cannamela, the Italian leader in herbs and spices.
Ponti
The vinegar and condiment specialist will present its Aceto Balsamico di Modena IGP HD, and a range of organic condiments including Aceto Balsamico di Modena IGP, Glassa all'Aceto Balsamico di Modena IGP, White Condiment and Apple Cider Vinegar 100% Italian Apple Unfiltered.
Riso Gallo
The Riso Bello brand will present a selection of rice for risotto: Arborio, Carnaroli and Vialone Nano and "ready made risotto" with four cheeses, porcini mushroom, saffron and asparagus.
San Benedetto
The mineral water company will present the exclusive Prestige San Benedetto range in a glass bottle and launch the new super-premium range, Antica Fonte della Salute, in a glass bottle and PET for the high-end food service channel.
Valsoia
The Italian specialist of dairy free ice cream is presenting its new range of Almond and Soy based products, dedicated to the US market.
© All rights reserved