Geographical indications – and certified productions therefore – continue to be a key factor in the growth of Italian products in the world. Their exports add up to 7.8 billion euros, accounting for 21% of agri-food exports: a positive trend that almost reaches double-digits (+9.6). The food sector – consisting of more than 80,000 operators – is worth 6.35 billion euros (-1.5% per year) in terms of production, and currently enjoys a +1.7% consumer growth, which reaches +5% in the retail. The wine sector, whose production of certified bottles reached 2.84 billion (worth 7.4 billion euros in terms of production for a 5.8% growth). In Italy, the Pdo and Pgi systems guarantee quality and safety through a network that, in 2016, counted on 247 protection consortia recognized by the Italian Ministry of Food and Agriculture. The pertaining public authorities carried out over 162,000 interventions during the year in Italy, abroad, and on the Internet.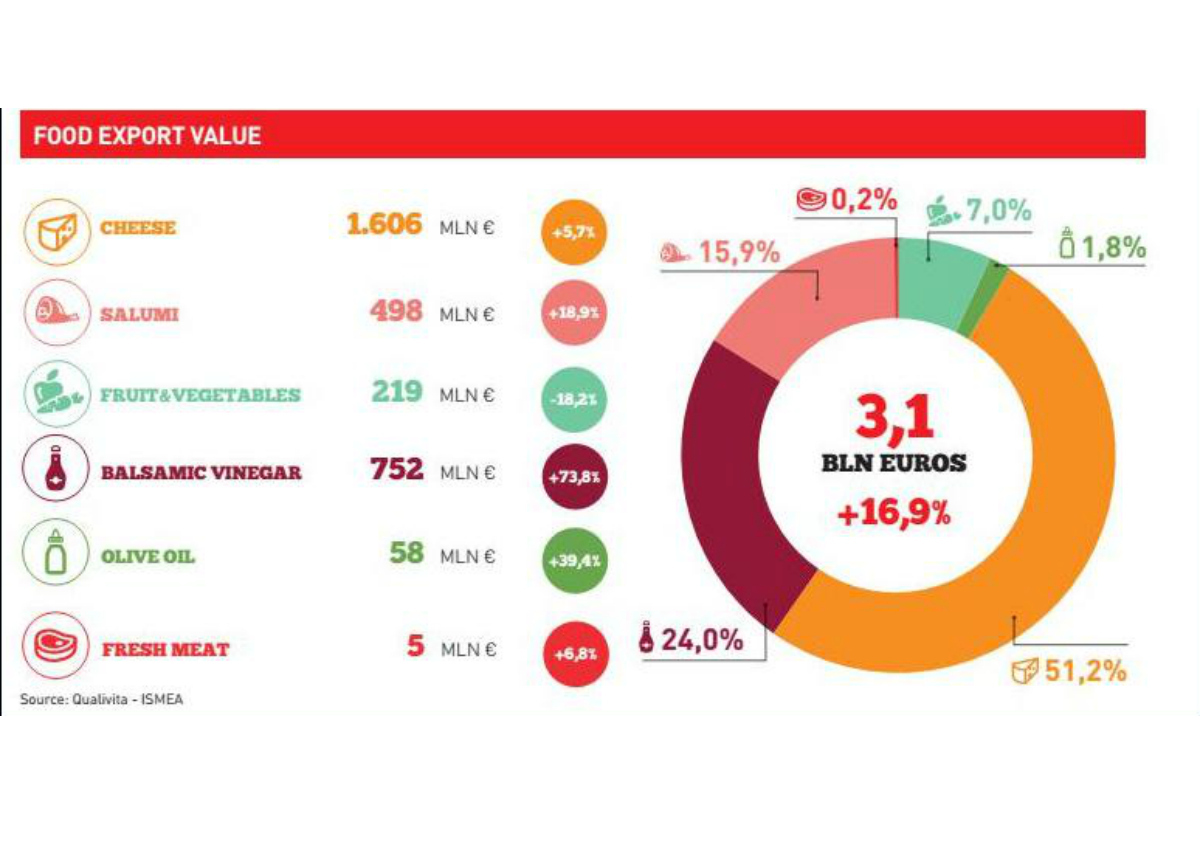 PDO and PGI: the new entries of 2016
In 2016, there were 13 new Italian titles registered: Cantello Asparagus PGI (Lombardy), Tuscan Cantuccini PGI (Tuscany), Butternut squash Cappellacci of Ferrara PGI (Emilia-Romagna), Fucino Potatoes PGI (Abruzzo), Sicily PGI – EVO Oil (Sicily), Culurgionis of Ogliastra PGI (Sardinia), Pizzoccheri of Valtellina PGI (Lombardy), Reggiana watermelon PGI (Emilia Romagna), Burrata of Andria PGI (Apulia), Gaeta olives PDO (Lazio – Campania), Oil of Calabria PGI – EVO oil (Calabria), Mortadella of Prato PGI (Tuscany) and Tuscan bread PDO (Tuscany). Among these we can find some products from the fruit and vegetables category (+4), meat based products (+1), bread products (+5), cheese (+1), and olive oils (+2). With the new registrations in 2016, the food sector saw an increase of 4.7% compared to the total in December 2015, and the end of the year saw a cumulative count of 291 food products (36%) and 523 wine products (64%). Emilia Romagna is the territorial leader of the food division with the most PDO and PGI products (45), followed by Veneto (38) and Lombardy (36). When it comes to the wine division, Piedmont and Tuscany are the regions with the highest number of denominations (58), followed by Veneto(52) and Lombardy(42).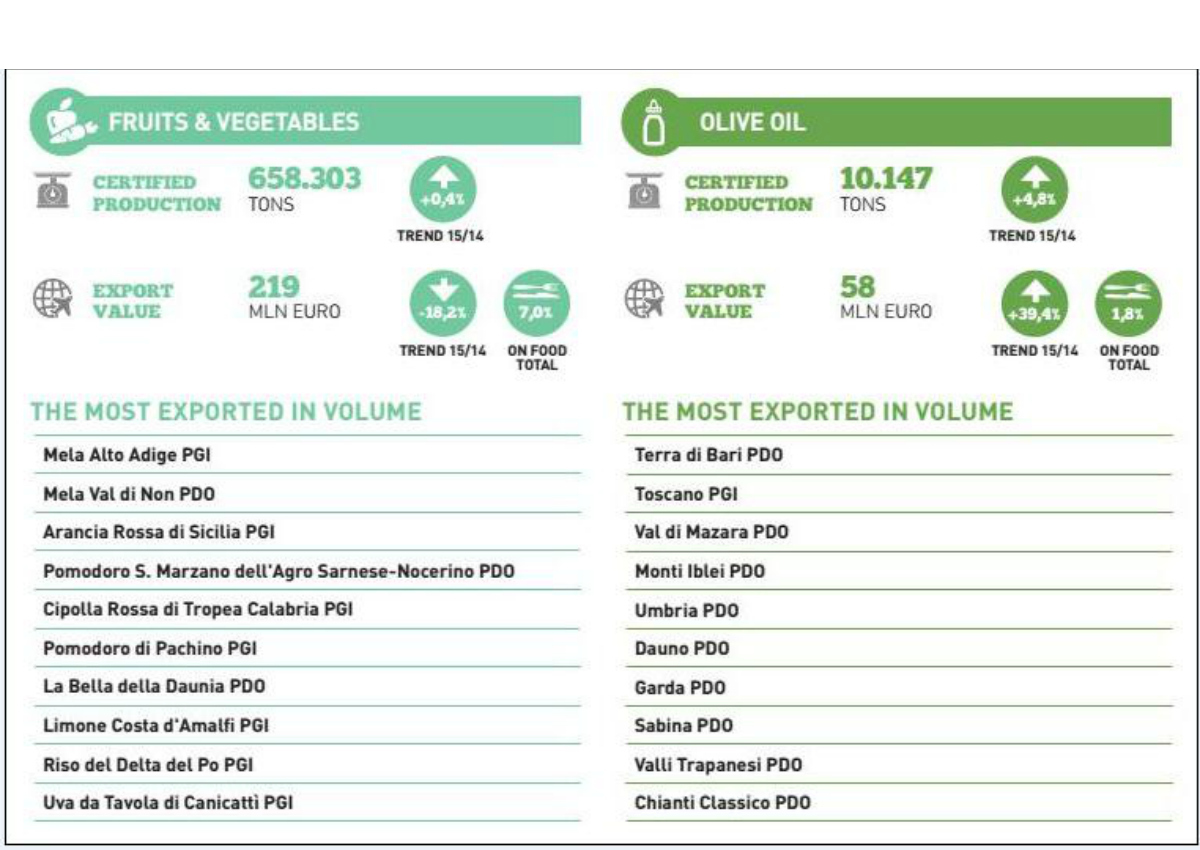 © All rights reserved