Among the industrial alliances of Rossopomodoro, the most famous trademark of Sebeto group, two stand out. The one with Eataly and the earlier one with Areas, the latter being the division of French group Elior that deals with mobile catering. We are the pizzeria corner chosen by Eataly for its overseas outlets, explains Daniele Russo, Development Manager for Rossopomodoro brands (Anema e Cozze, Ham Holy Burger, Rossosapore di Sebeto). We follow their development in the openings. Eataly chose our products for their quality and because outside of Italy we represent the Italian quality pizza tradition, which differs from other international offers. In the United States, we opened in New York City. Together with Eataly we also opened in Boston and Chicago. We are also planning to open in Los Angeles and Las Vegas, as well as in Sao Paulo, Brazil, where a second Eataly is expected to open, and then in Munich, Germany. And that is not all. We also have our independent development plan. For example, our third retail outlet in New York City is independent from Eataly's network. It also serves pasta and other Italian food products. And there are also 12 restaurants in London, and one in Copenhagen which is located in the city centre, within the Illum mall which soon became the first corner of their food court.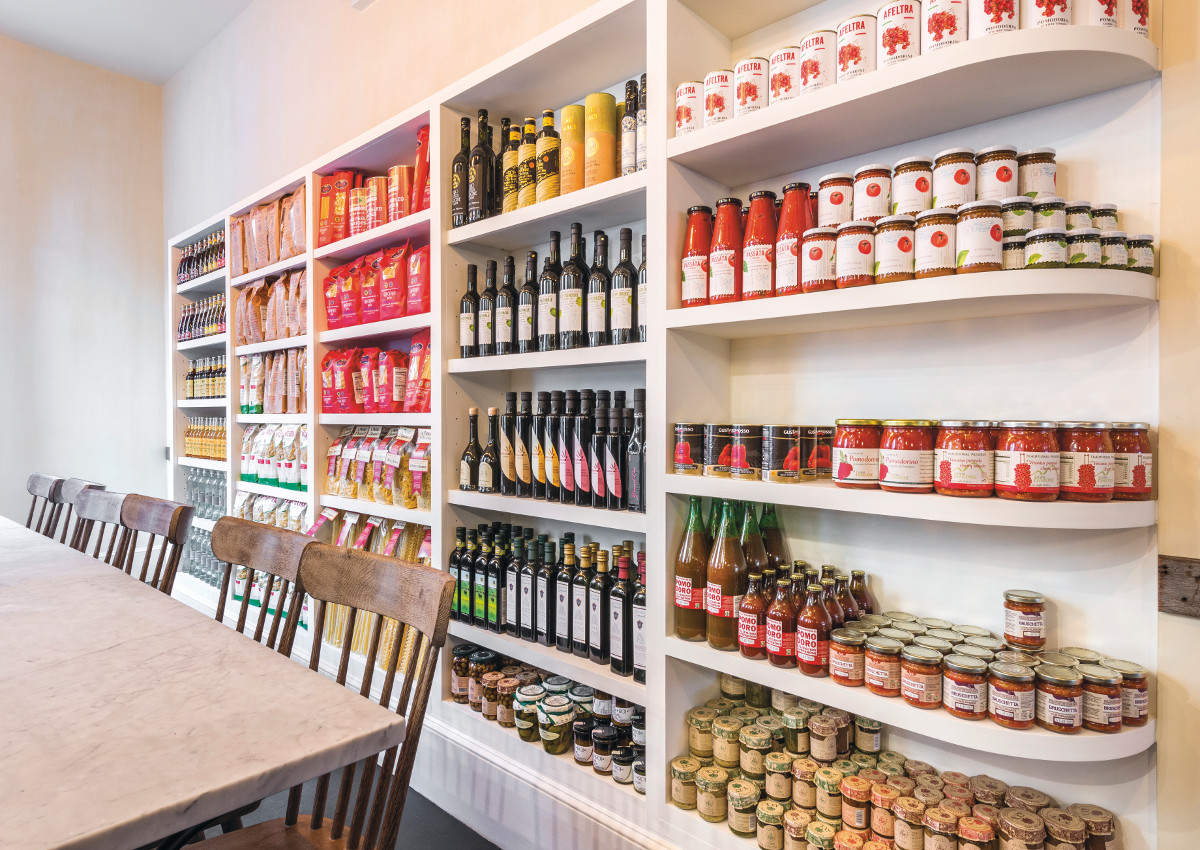 The strategic alliance with Areas
The second important alliance is with Areas. With the French Areas – Russo continued – we are about to open a Rossopomodoro restaurant at the Faro Airport (Algarve), and also a Rossosapore, our second brand that has potential for development abroad, inside the Ibiza airport. With Areas, which in Italy is famous for the MyChef brand, we also work in our domestic market. Thanks to them, in fact, we debuted in the Malpensa airport where we outperformed our best expectations. Rossosapore is the Italian street and fast food brand of Sebeto. It focuses on the sale of several products that are typical of the Neapolitan tradition as well as as others such as pizza slices, fried pizza, focaccia, and other little treats. This trend is experiencing a very important development in Italy, partly due to its lower prices. We are also working on opening two new Rossosapore outlets in Oman, says Russo.
The origin of raw materials
Where do the raw materials used abroad come from? The raw materials that are at the basis of Italian food, such as flour, dairy products, canned tomatoes, olive oil, and pasta, are provided directly by us and come from our trusted Italian suppliers with whom we have agreements in place. Products such as meat or fruit, which are subject to export restrictions and are not typically our core business, are supplied by foreign suppliers, explains Russo. The Middle East, along with the United States and Europe, is another area of interest for the development of our foreign network. We are also planning to expand in Asia, where we started the first negotiations for the selection of partners that will help us plan our debut.
© All rights reserved