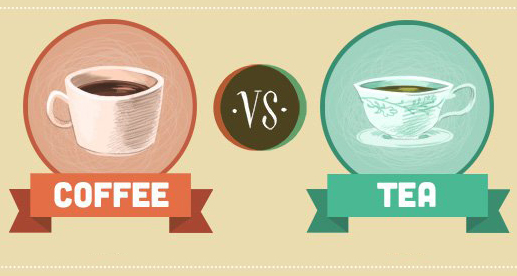 I don't drink coffee I take tea, my dear. That's what Sting used to sing in 1987. Is it still true? Maybe not. Recent research on hot beverages for The Grocer show tea falling sales in Great Britain. Coffee is doing much better, especially when it comes to pod machines.
POTTY FOR COFFEE – Brits are going potty for coffee pod machines. Thirty per cent now own a machine, up from just 22% a year ago, exclusive research by Harris Interactive for The Grocer reveals. The research found those aged 25 to 34 are most likely to own a machine with 38% claiming to do so, compared with just 24%  of those over 55 years of age. This increase in popularity is having a huge impact on sales of coffee pods in supermarkets. Pods are now worth £137,5 million (€157,4 million) with value up by an impressive 29,6%.
The Bosch Tassimo remains the favourite with 37% of the market, followed by Nescafé Dolce Gusto and Nespresso in third. Nespresso, meanwhile, is favoured by younger consumers, with 20% of 16 to 24-year-olds with coffee machines getting their morning pick-me-up from the George Clooney-endorsed brand.
RECYCLING COFFEE PODS – With coffee pod sales on the rise, what are manufacturers doing to alleviate concerns over the recyclability of pods?
Brits can't get enough of coffee pods. Grocery sales alone over the past year have soared by 29,5% to £137,5 million and they're showing no signs of slowing down.
GLOBAL INNOVATIONS AND DIY DRINKS – Among some of the most exciting new launches we can find Terre d'Oc's Mojito Iced White Tea, which combines fresh mint and pieces of strawberry with the refreshing flavour of rum. There is also South Korea's Rich Caramel DIY Coffee: 8 shots of espresso and 8 sachets of caramel flavouring, blended with milk and ice to create refreshing frappés. From the US come Black Tea Blending Kit and Spicy Maya Drinking Chocolate, while India offers Honey Dates Malt Based Drink and Japan has launched Iced Blend Coffee. In China we can find Matcha Latte, in Canada, Hazelnut Sea Salt Cold Brew Coffee and finally in France, Raw Cocoa Powder with Coconut Sugar.
READING THE TEA LEAVES – Tea is struggling right now. Sales are down 4,7% on volumes down 2,1% as consumers move away from an everyday brew to something more exciting.
But how do the Brits like to consume it? Milk no sugar, please is the most popular way to enjoy a brew, followed by milk with two or more sugars and then milk with one sugar. Men are much more likely to put a spoonful (or more) of the sweet stuff in their tea. Men are nearly 50% more likely to have two sugars and 40% more likely to have one sugar, compared with women.
THE BEST IN TEA BAG ALTERNATIVES – Created by drinks entrepreneur Guy Woodall, No More Tea Bags is a liquid tea concentrate in an aerosol can, which is said to produce a stronger brew. It's made from whole tea leaves and it'is available in Black Tea, Earl Grey and Jasmine variants.
Popping up all over Instagram foodie accounts and on the menu at high street coffee chains there is matcha, the bright green tea powder that can be drunk hot or cold or sprinkled on a morning porridge. Teapigs offers a range of matcha products including on-the-go sachets, which could be an easy substitute for your afternoon brew at the office.
Alongside the classic pyramid tea bag, PG Tips has long offered freeze-dried instant tea granules. Whittard's Instant Tea granules are added to water to create a hot or cold beverage. From fruity to festive, the teas come in many flavours, including Lychee & Mango and Mulled Wine.
© All rights reserved