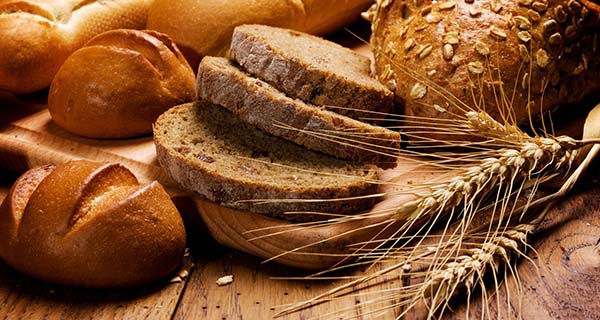 Latest research about bread and baked goods unveil something unexpected about the new consumption trends in Great Britain.
LESS THAN HALF OF BRITS NOW EAT BREAD DAILY – Bread consumption has sunk to a new low with less than half of Brits eating it every day, an exclusive consumer poll for The Grocer has revealed.
Forty five per cent now eat bread daily, down from 52% a year ago, according to a poll of 2,116 consumers by Harris Interactive. The decline is being driven by women, 41% of whom now have bread at least once a day, versus 50% of British men.
Bread is also markedly less popular among younger consumers, research reveal. Just over a third (35%) of Brits aged between 16 and 24 eat bread every day, while 54% of those aged over 55 do so. Regional differences also stand out, with the Welsh most likely to eat bread daily.
SWEET BREADS – From choc bagels to "muffish". Waitrose recently introduced us to frushi, now Japan is offering a new food hybrid: the Caramel Muffish. A cross between a muffin and brioche, it has a soft but crispy texture and is great to enjoy on the go.
HOW TO REIGNITE THE BREAD AISLES – Supermarket bread aisles are stale. Rows upon rows of wrapped bread at increasingly low prices. With sales falling rapidly, retailers need to keep consumers engaged with the category. So, how can they bake up some interest? Retail design agency Sherlock tried to reinvent the aisles. Focusing on hero features rather than the entire aisle, Sherlock has created three areas of interest to draw in customers.
Our design is intended to celebrate the process of bread-making and to both excite and educate the consumer in the art, says Tony Lock, Sherlock Marketing Director. We focused on a few halo areas that retailers could build into the bread/bakery area of store, the idea being that these will draw consumers into the area, from which they can explore the rest of the retailer's bread offering.
Designed for the much larger store, the bakery school offers consumers the chance to get hands-on with bread and learn how to make it, while allowing others to observe at the same time.
Another education opportunity lies in the 36 Grains concept, which also allows retailers to change up their offering to take advantage of new trends as and when they arise.
The final hero features are a fresh pizza dough and toast station. The fresh pizza dough – only available on one designated day of the week – should help build anticipation among shoppers, providing a refreshing antidote to the modern expectation of shopping being available anywhere, anytime, explains Lock.
Meanwhile, the toast station allows consumers to try before they buy and also offers cross-selling opportunities for butters, jams and so on. "Toast is one of the most comforting foods there is", Lock believes. "This may help forge an emotional connection between retailer and consumer."
OWN LABEL BREAD GAINS AS BRANDS CRUMBLE – Brits spent £34.9m more on own label bread & baked goods over the past year, representing a sales increase of 1.6% on volumes up 5.3%.
Own label breakfast options, meal accompaniment breads and wrapped loaves lead the charge – only rolls and freshly baked bread saw value fall. All own label sub-categories gained volume sales.
"The bakery category has suffered from aggressive retailer price wars and the average price per pack for wrapped bread is now 89p," explains Kantar analyst Ben Morris. "This is the result of everyday low prices and an increase in temporary price reductions, which has been triggered by the success of the discounters."
MANY BRITS DITCH BREAD IN THEIR SARNIES – Forty percent of Brits have swapped the bread in their sarnies for something else, according to exclusive research for The Grocer.
Wraps were the most popular option and younger consumers favored them more than older generations – 76% of 16-24 year old are swapping bread for wraps compared to just 49% of those over 55 years. Pitta and bread rolls came in joint second, followed by sandwich thins.
Own label is benefiting the most from the switch, with sales of sandwich alternatives up 5.3% on volumes up 7.6%.
MAKING A KILLING WITH BREAD – UK bread sales are in the doldrums and its biggest brands are getting burned as the price war rages. Bread, it seems, is a bit boring. And yet, across the water in the US, one brand is shaking things up. Dave's Killer Bread has recently gained nationwide listings for loaves that look more rock n' roll than bread roll with lines such as Powerseed and White Bread Done Right.
Everything, from the logo (featuring guitar-touting founder Dave Dahl with his long locks and bulging biceps) to its so-called breadhead fans, screams cool.
UK bread is stuck in a bygone era. Bread should, and can, be exciting. Dave's high protein, high fibre organic seeded breads could easily become part of a boring marketing narrative. But it hasn't been. It's social media pages are full of infographics simply showing the goodness inside, hashtags from fist bump to mic drop with a hefty dose of puns thrown in for good measure. This makes for a truly engaging brand loved by consumers. The UK needs its own Dave's Killer Bread.
WELSH ARE BIGGEST BREAD FANS – Bread sales are falling, and more Brits admit to swapping the bread in their sarnies for something else. But there are some who are defiant in their love of bread. Particularly the Welsh – 57% say they eat bread on a daily basis.
Forty five percent of Brits eat bread every day, down from 52% a year ago. Half of all men say they eat bread on a daily basis, compared with just 41% of women. And there's a clear trend when looking at the breakdown by age group. Only 35% of those aged 16-24 tuck in every day, rising to 54% of those over 55. Most likely to avoid bread altogether are 25 to 34-year-olds, with 5% saying they never eat it.
BREAD MUSCLES IN ON HEALTH TREND – As Brits ditch bread, the category's players are injecting their loaves with added benefits from protein to vitamin D to tempt consumers back to the fold.
Warburtons has beefed up its range with a protein-enriched quartet comprising a 400g bagged loaf, four-packs of rolls, sandwich thins and soft wraps.
Brits aren't getting enough vitamin D, according to the Scientific Advisory Committee which claims it should be doubled to 10 micrograms per day. To help increase its customers' intake of the sunshine vitamin, M&S will be fortifying all of the bread in its pre-packed sandwiches with vitamin D. Last year its bakery range was enhanced with the vitamin.
Chia seeds are one of the hottest so-called superfoods right now. Described as "a great way to sneak in some extra veg", Waitrose unveiled its cauliflower cheese sourdough in June as part of a six-strong lineup of chilled breads. The bake-at-home loaf is made with roasted cauliflower florets spiced with cumin and coriander and layered with mature Cheddar cheese.
Genius already boasts the title of being the number one gluten-free bread brand, but wanted to increase its "strong nutritional profile" with this Seeded Farmhouse Loaf. The inclusion of linseed, millet and golden flaxseed makes the loaf a good source of omega-3 and fibre.
ENGLISH LIKE TO SWAP BREAD FOR LETTUCE – Nearly one in five Brits who have ditched the bread in their sarnies have swapped it for low-carb options such as meat, lettuce and other salad options. So who are Britain's biggest carb dodgers?
England tops the table with 17% of those swapping bread choosing low-carb options. The research, conducted by Harris Interactive, reveals those living in the South are nearly twice as likely to do so than their Northern counterparts. Twenty three per cent, 20% and 19% of people in the South West, South East and London, respectively, made the swap compared with just 9% in Scotland and Yorkshire.
THE BEST GLUTEN-FREE LAUNCHES – The free-from category is growing rapidly with new players and innovations hitting the market. In the bread & baked goods aisles, gluten-free players are moving beyond bread to the likes of doughnuts, bagels and wraps.
Sweet Potato Wrap – BFree
BFree's wheat and gluten-free wraps are made with sweet potato ground down into flour. The company claims it's the first time sweet potato has been used in the free-from bakery sector. The wraps – which are also egg, soy and dairy free – contain vitamin E and are suitable for vegans.
Gluten Free Doughnuts – Feel Free
Feel Free gluten free jam-filled doughnuts are due to hit the market by the end of the year after the brand opened a new production site dedicated to the treat. To decide on which innovation to roll out next, Feel Free turned to Twitter – jam doughnuts gained more than half the votes, beating churros and custard-filled doughnuts.
Gluten Free Bagels – Genius
Offering consumers a gluten-free taste of New York, Genius' bagels are made in the traditional style with an authentic chewy outside and a soft middle. The bagels, which Genius says are best served toasted or grilled, are also wheat and milk-free.
Mini Wholegrain Wraps – Newburn Bakehouse
These Mini Wholegrain Wraps are made with brown rice, maize and five wholemeal flours including three ancient grains – teff, sorghum and quinoa. The launch forms part of Warburtons' strategy to "lead the way on innovation and diversification" in the category.
Triple Chocolate Muffinz – Flower & White
Flower & White says it has worked hard to perfect the recipe of its gluten free Muffinz to overcome the dry and tasteless stigma often attached to gluten-free baked products. They are available in six flavours including Triple Chocolate, Coffee Caramel and Salted Caramel.
© All rights reserved