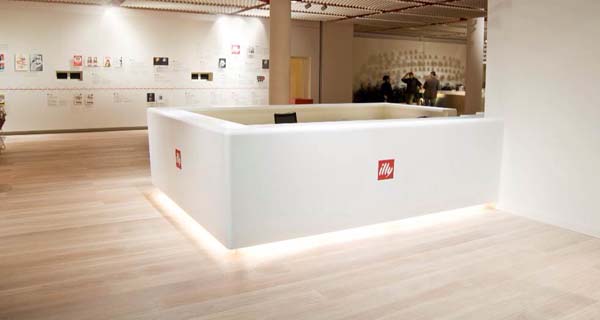 illy is one of the top players in the premier league of Italian coffee market and it has experienced an important market expansion worldwide. The Trieste based firm asked to the team of the German Consulting company to help improving an effective strategy to face challenge assignments in the global scenario.
"Roland Berger" explains Riccardo Illy, chief executive of the firm. "He is in charge to help us to make a sort of strategic audit, overseeing the steps of the strategies and eventually to insert some correction. Our aim is, at least, to sort out a new strategic, effective organization." Besides the necessity to target the right markets, areas of business and lines of product to push more, the idea of the reorganization, Illy adds, it has been developed from the fact that coffee market is facing changing times. Indeed," due to the great technological changes, many challenges are in progress "- he adds- " then there is the sector of the capsules to adjust because of increasing competition to the traditional business of the coffee has required to consolidate positions in this specific area where the trend registers really positive markup".
In the 2014 illycaffè closed financial year with revenues for 391 million, up to 4,5% over the previous year. The Ebitda was about 62 million (+15%) and the company registered a net profit of 12 million, up to 7,8% over the previous exercise. Even if the Italian market keeps on losing consumptions: -2,2% to volume and -3,4% to value with 49% of the volumes sold in promotion, according to Iri, the modern trade Illy has a quota to 4,2% value in the total coffee (stable) and of 12,6% in the ground express train, in which is confirmed according to player after Lavazza.
Performances are good abroad also. Indeed the weight of foreign sales   has reached 62% (63% in the first semester 2015). Best results are gained particularly by EMEA markets (+10,7%), followed by the North America (+6%) and from the Emergent Countries, among which Brazil (+17%) and China (+30%) rank top.
Illy company joins the so called pole of the taste, owning by the holding of Illy family, which take part the premium chocolate maker Domori, the producer of the' Damman Frère, the wine maker Mastrojanni, the 40% of the fruit of Agrimontana and the 5% of ice- cream chain Grom. Does Illy is seeking to partnership with financial investors, particularly for Domori? "We have made a survey for Domori" Illy says" but, this time, I must admit that the partner has been excluded from our topics in the agenda. After years of investments this is the moment of the pay back, to pick up that is the fruits. Partnering is a goal in the long run. In the shorter, we try to remain independent as much as possible".
© All rights reserved