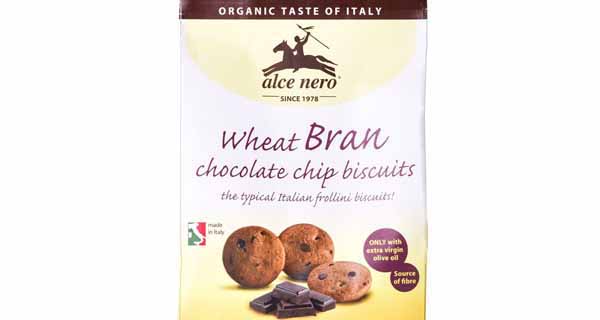 Organic and 100% made in Italy. These are the core values of the Alce Nero brand, which is putting a sharp focus on developing its exports in 2015. The launch of a new product range was the first step in this direction. The products will be officially presented at Biofach 2015, the main international organic event, now in its 26th year.
The range includes semi whole wheat shortbread with chocolate chips, made using only extra-virgin olive oil; semolina pasta made with organic durum wheat flour from southern Italy (fusilloni, gramigna, penne rigate and spaghettoni), available in new formats of 500 g and 5 kg.
The new products also include extra-virgin olive oil in Papua bottles of 250 ml and 500 ml, vegetable stock cubes, containing four different kinds of vegetable and absolutely no palm oil, and tomato and ricotta sauce.
"In 2015, Alce Nero will be mostly focusing on the international markets – stated Benoît Chauvel, international department director at Alce Nero –. We will be proposing new products and strategies with the aim of developing our brand position in strategic markets such as China, France, Germany, Japan, Poland and Russia, as well as Canada, Greece, India, Mexico, Spain and the Usa. In addition to consolidating Alce Nero's existing relationships, which are very important to us, we will try to encounter new companies, meeting importers and buyers from countries interested in organic produce".
© All rights reserved