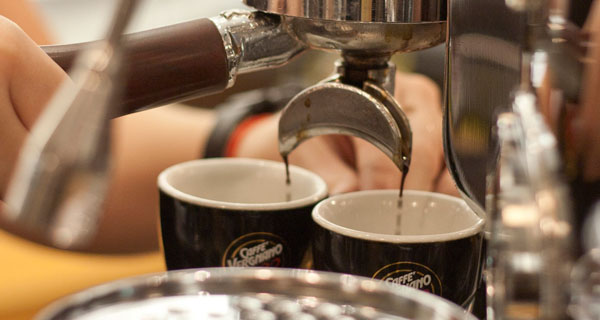 Coffee is a very fascinating part of Italian culture. Espressos, cappuccinos, macchiatos: no matter what kind of coffee-addict you are, the day won't start with the right foot if without a nice and delicious cup of Joe.
That's why Caffe' Vergnano is taking the coffee experience to the next level, by organizing two classes at Eataly New York and one class at Eataly Chicago, where guests will have the opportunity to know everything that there is to know behind a simple coffee bean.
Hosted by Master Barista Damian Burgess, the classes will take the audience into a deep-rooted journey, while he will discuss the developments of espresso through the ages and he will compare Italy's coffee-brewing methods to different cultures across the world. From the French press to the Vietnamese siphon phin filter – Burgess will demonstrate and teach customers how to brew six different cups of coffee using six different methods.
In a customer world that is more and more educated and thirsty of knowledge, Caffè Vergnano got it right: offering an added value like a coffee seminar will help guests make a more educated choice and will prompt them to spend the extra dollars for a much higher quality products that they won't feel intimidated to use.
Cristina Villa
© All rights reserved