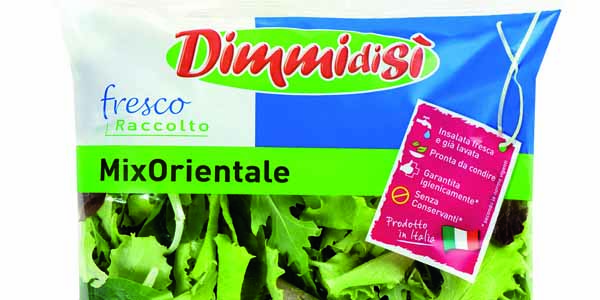 Short shelf life no longer seems to be a great obstacle to growth in the exports of made in Italy fruit and vegetables.
"Our presence on the foreign market is growing – says Valérie Hoff, marketing and communication director of La Linea Verde – we have conquered Belgium; our presence in Spain, Russia and Austria has yielded good results; and we are aiming to expand towards the East. The product category with the highest foreign sales is fresh-cut fruit and vegetables. Favourable climatic conditions ensure year round production, which allows us to satisfy the demand from Northern and Eastern European countries with more rigid climates. Our strategy is to supply products, which are recognized even abroad for their quality. In Russia, in just one year, we launched as many as 11 such products, which have seen true success in terms of enjoyment by and sales to the local public".
Exports are an important and steadily growing source of income for Sipo, too.
"We have initiated the process of internationalization in 2012 – explains Massimiliano Ceccarini, development manager at Sipo – by including convenience foods from the fresh-cut and packaged fruit and vegetable sector into our product list. Even the foreign market is increasingly more aware of the lever of price, with the most popular products being pre-packaged, unwashed baby greens such as corn salad, mixed greens and rocket. We export mainly to Russia and the Baltic countries but we are also about to enter into the Scandinavian and North European markets. Currently, exports account for 15% of our overall income but we foresee that in the next three years they will account for as much as 40%".
© All rights reserved