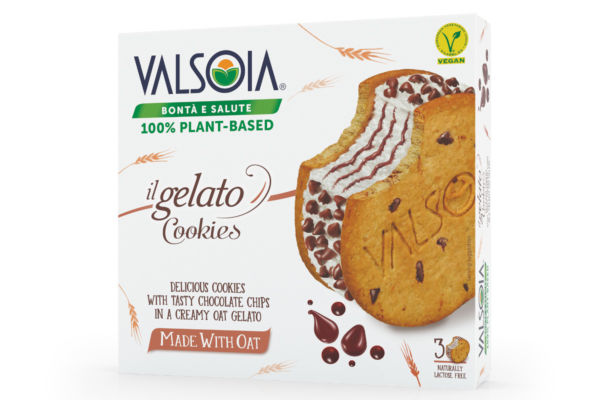 100% PLANT-BASED

NATURALLY LACTOSE-FREE

OUTSTANDINGLY GOOD
Explore our innovative and delightfully creamy range of ice cream sandwiches made with a rich, tasty cookie! Delicious and 100% plant-based, they're the perfect choice for all the gelato lovers and for everyone who is looking for products that are good, healthy, and sustainable for the environment:
Cashew-based Cookie: The combination of rich cocoa cookie and smooth cashew Italian gelato reaches its perfection thanks to a delicious cranberry swirl and the crunchiness of caramelized hazelnuts.
Oat-based Cookie: Tasty cookie enriched with chocolate chips and oat flakes meets a creamy oat Italian gelato, deliciously swirled with cocoa syrup and wrapped in chocolate drops.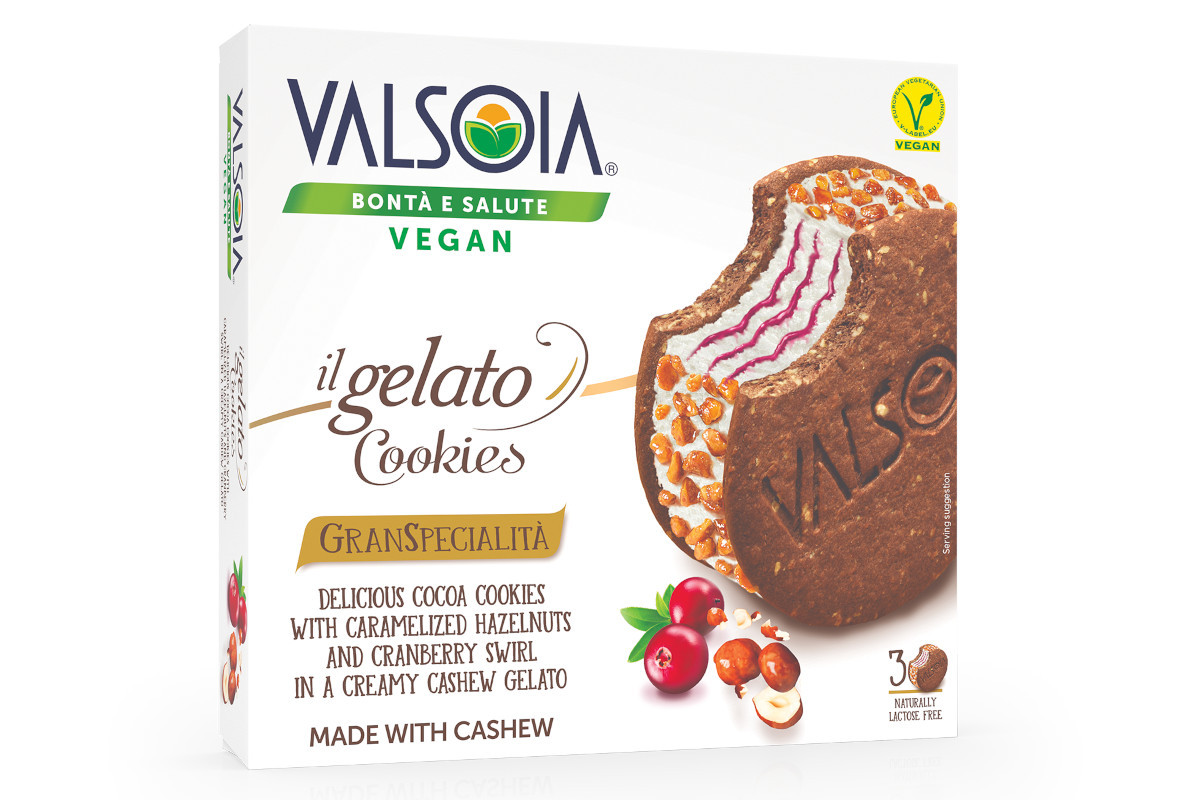 Packaging
In Valsoia we believe in sustainability, therefore our Cookie packaging is made only with FSC certified paper, in order to promote environmentally appropriate, socially beneficial, and economically viable management of the world's forests. The packaging is also easy-to-open, to offer our consumers a user-friendly experience and more convenient storage after opening.