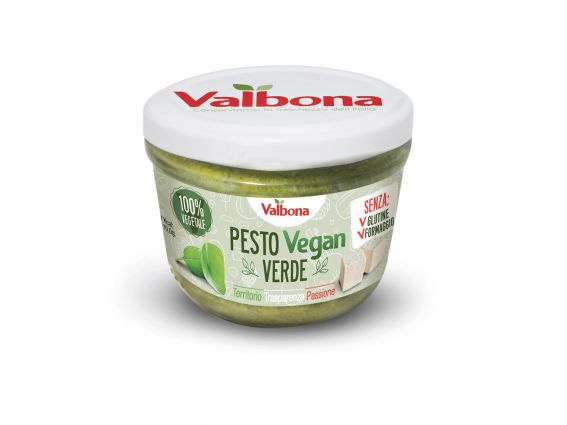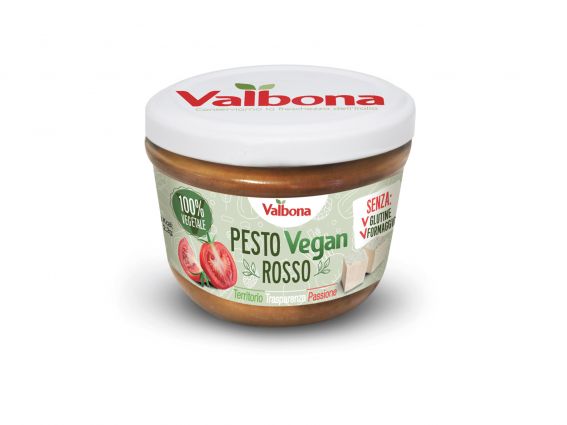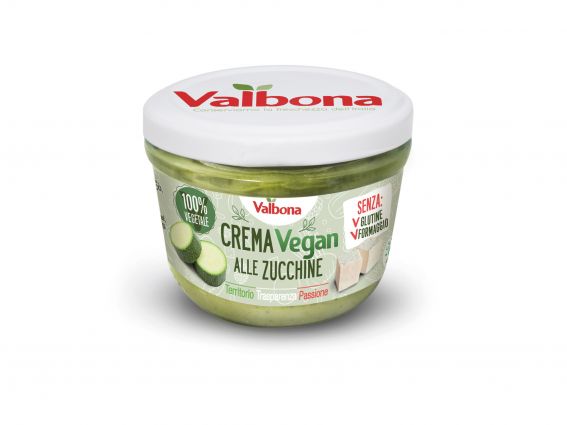 Valbona's vegan products, 100% gluten and dairy free, are very much appreciated thanks to their creaminess and typical flavor, making them ideal both with pasta, and either on bruschetta or appetizers.
Line items
The line consists of 4 items:
Zucchini Vegan Cream with Tofu, with a truly unique creaminess, it's easy to spread and ideal as an appetizer or as a pasta sauce.
Pepper and Carrot Vegan Cream with Tofu, full of flavour, aroma, and colour! Creamy and easy to spread, it is ideal for canapés and bruschetta, as well as to add flavor to chickpea vegan burgers.
Green Vegan Pesto with Tofu is a dairy-free version of traditional Ligurian pesto. The intense scent of basil is enhanced by the delicate aroma of tofu, which makes this sauce extremely creamy and pleasant.
Red Vegan Pesto with Tofu is a remake of a great classic Italian sauce. The delicate tofu flavour, which replaces the cheese, amplifies the scent of the tomatoes.
About Valbona
More and more consumers want to learn more about the food they eat, where it comes from, and how it affects their body and the environment. Following this growing trend, which has more and more people seeking healthy food, and hence making educated choices, Valbona has made all of its experience and know-how of the modern company available. With over 80,000 tonnes of vegetables per year, and 35 million jars, Valbona offers consumers a variety of products ranging from pickles, to sauces, pâtés, and pesto, with an eye for new consumption trends such as vegan and organic. The company is present in 30 countries around the world with either its own brand or as co-packer for the most important operators of the industry. It offers top quality products, which stand out thanks to the use of certified raw materials, a controlled and guaranteed supply chain, and recipes that fully represent the flavours and aromas of Italian culinary tradition.