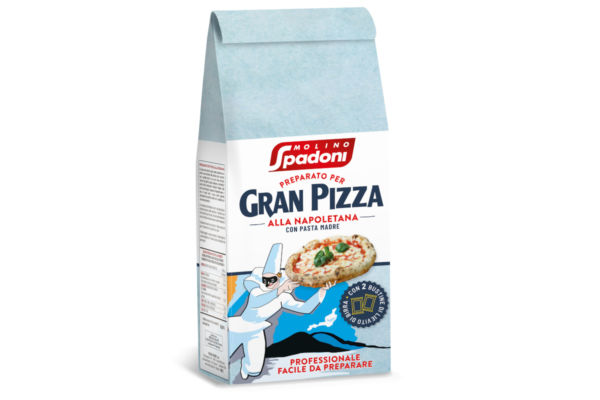 READY-TO-USE MIX THAT IS EASY TO PREPARE

2 SACHETS OF BREWER'S YEAST INCLUDED IN THE PACKET

CAREFUL SELECTION OF RAW MATERIALS
The original Neapolitan pizza is distinguished by its very specific aspect, consistency, and flavor: soft on the palate, and round with a raised crust, the famous "cornicione", which must be airy with no bubbles or burnt areas.
The Preparation for Neapolitan Pizza is made with type 1 flour and re-milled durum wheat semolina, so you can easily cook the queen of pizza at home, bringing out the uniqueness and typical flavor of the original version.
Packaging
The paper bag of the Preparation for Neapolitan Pizza is immediately recognizable, on which the protagonist is the pizza that is presented by Pulcinella, icon of Neapolitanity. The bag is 100% recyclable as paper.