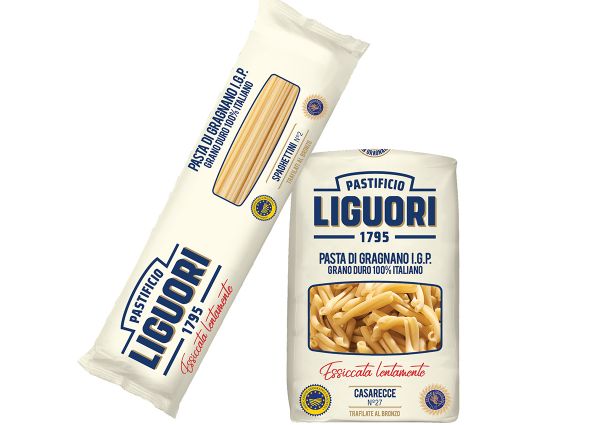 100% Italian durum wheat, certified supply chain

PGI EUROPEAN CERTIFICATION

Slow drying method
Liguori's Pasta di Gragnano PGI is produced with the finest 100% Italian durum wheat with high protein content from certified supply chain mixed with spring water coming from Lattari mountains. The slow drying process at low temperatures ensures that pasta preserves flavour, color and fragrance of the Italian durum wheat; cooking in a uniform manner and remaining always firm yet elastic ("al dente") with excellent resilience for a long time after cooking. PGI certification protects consumers from counterfeiting and ensures the quality of the product through the link with the territory.
Packaging
Pastificio Liguori cares about nature, for this reason the company has decided to preserve its pasta in a new pack that respects the environment and contributes to the reduction of plastic pollution. The new pack is made with recyclable paper and the company uses recyclable boxes with FSC certification.