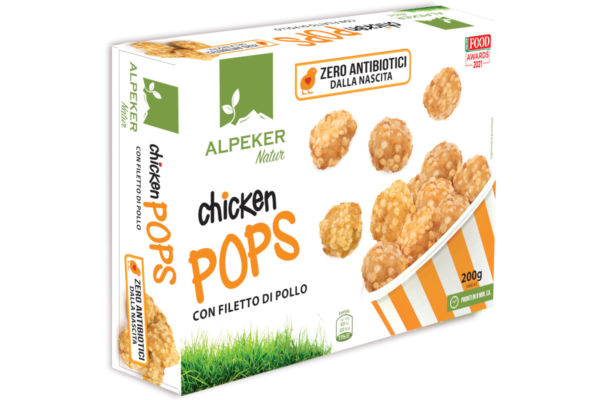 Antibiotic free

With chicken fillet and breaded with puffed rice

Ready in 8 minutes
Chicken POPS are the newest additions to the Alpeker Natur chicken line, which includes schnitzel and nuggets. They are made with only the best parts of the chicken, thigh, and tenderloin wrapped in crispy breadcrumbs with puffed rice. Ideal for a tasty appetizer or an original dinner.
Packaging
Cardboard packaging, with sealed inner tray to maintain all the organoleptic characteristics of the product.