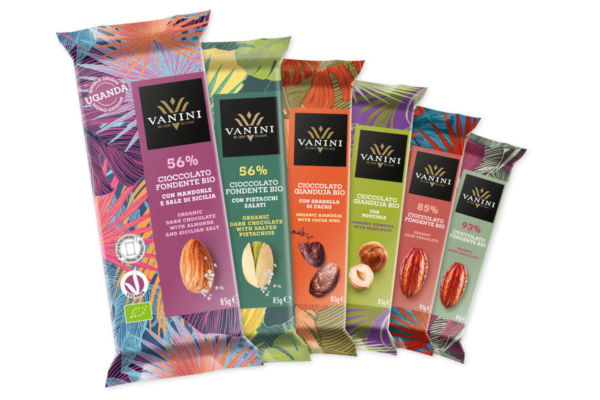 Single origin Uganda cocoa

Organic product

Compostable wrapping
Six chocolate bars, all organic, made with an incredible and unique Ugandan cocoa from the Bundibugyo cooperatives, where ICAM has founded a company to support the cultivation and harvesting process of cocoa: ICAM Chocolate Uganda Ltd.
Thanks to the contribution of cutting-edge agronomic technologies, not only has it been possible to improve the harvests, raising the intrinsic quality of this cocoa: the project has also led to the growth of the entire territory. It has thus been the driving force behind the social and economic development of the local community.
Packaging
BIO Uganda tablets respect nature in all respects. In fact, they are made with a wrapper made of 80% renewable raw materials that are compostable, according to the rules of industrial waste disposal.
THE LINE
The organic bars come in 6 delicious flavors that perfectly combine innovative and organic ingredients with the unusual aromatic profile of cocoa.

Dark Chocolate Bar 93% cacao Uganda
Dark Chocolate Bar 85% cacao Uganda
Dark Chocolate Bar 56% with almonds and Sicilian salt
Dark Chocolate Bar 56% with salted pistachios
Gianduja Bar with hazelnuts
Gianduja Bar with Cocoa Nibs