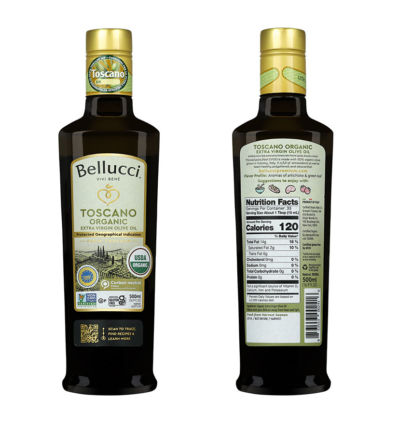 Carbon Neutral Certification

Protected Designation of Origin PGI Toscano
Intense fruity and peppery notes. With a fresh, green aroma and artichoke undertones, characteristic of farmlands in the center of Italy.
It pairs well with bruschetta, soups, Caprese salads, ripe tomatoes, and grilled meats.
Bellucci Toscano PGI Extra virgin Olive Oil is cold extracted and bottled at the origin. It is obtained exclusively from the early harvest season of Tuscan-grown olives, contributing to its vibrant green color and rich profile.