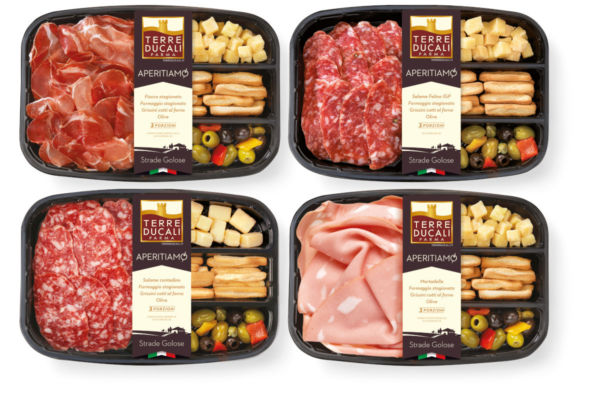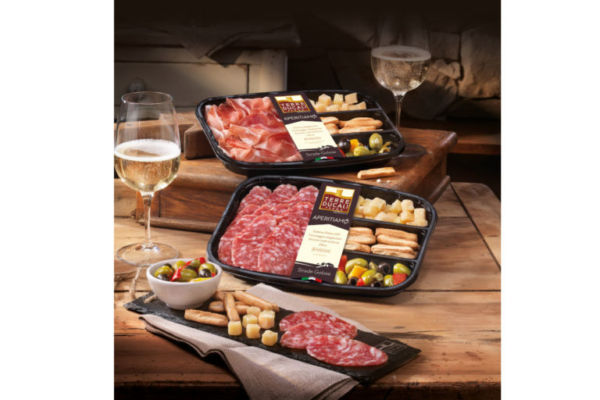 Very tasty mix

Nice and practical to use at the table or in aperitifs

Cold cuts and all-Italian quality
APERITIAMO is the first buy-and-taste aperitif, an Italian proposal for all of Europe. The tray contains a classic mix with slices of typical quality salami, a good diced aged cheese, mixed seasoned green and black olives, and baked rustic breadsticks. APERITIAMO can be found in 4 flavors with the typical seasoned Parma Fiocco, or with the classic Salame Felino PGI, with mortadella, or with a tasty country salame.
Packaging
The tray that contains APERITIAMO is a special black tray that keeps well separated every ingredient: cold cuts, cheese, olives, and breadsticks. It is black and oval, and ideal both to taste the products directly or for an elegant table setting.