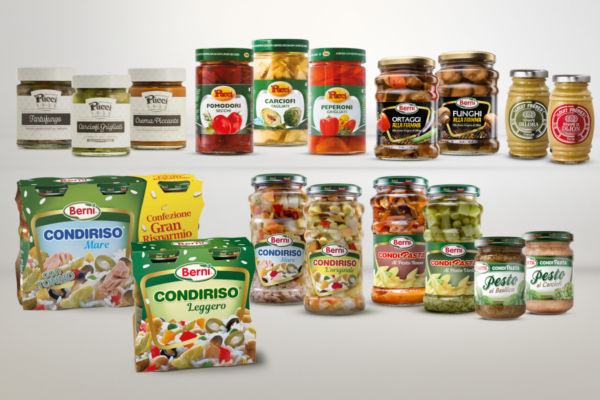 Open flame grating

Light and less fat

With extra virgin olive oil
The Alla Fiamma Berni line by Pucci company is made of two references: Funghi Alla Fiamma and Ortaggi Alla Fiamma, soon to be joined by Artichokes. These grilled pickles make a revolutionary product line for many reasons: quality of Italian raw material processed from fresh, type of cooking, and preservation in preserving liquid with the addition of extra virgin olive oil. The line is aimed at consumers who prefer the introduction of vegetables in their daily diet. High-service products are to be enjoyed on their own, as appetizers, or as side dishes.
Upon opening the jar, the aroma of flame-cooking is immediately perceptible; upon tasting, the same is clearly defined on the palate, as the vegetables are more consistent when cut into large cubes. The preserving liquid is lighter, with less fat, but enriched with extra virgin olive oil. The products are actually cooked on a grill over an open flame rather than on an electric resistance, and this gives a more incisive flavor. The appearance is that of an actual grilled product, ideal for barbecue lovers.