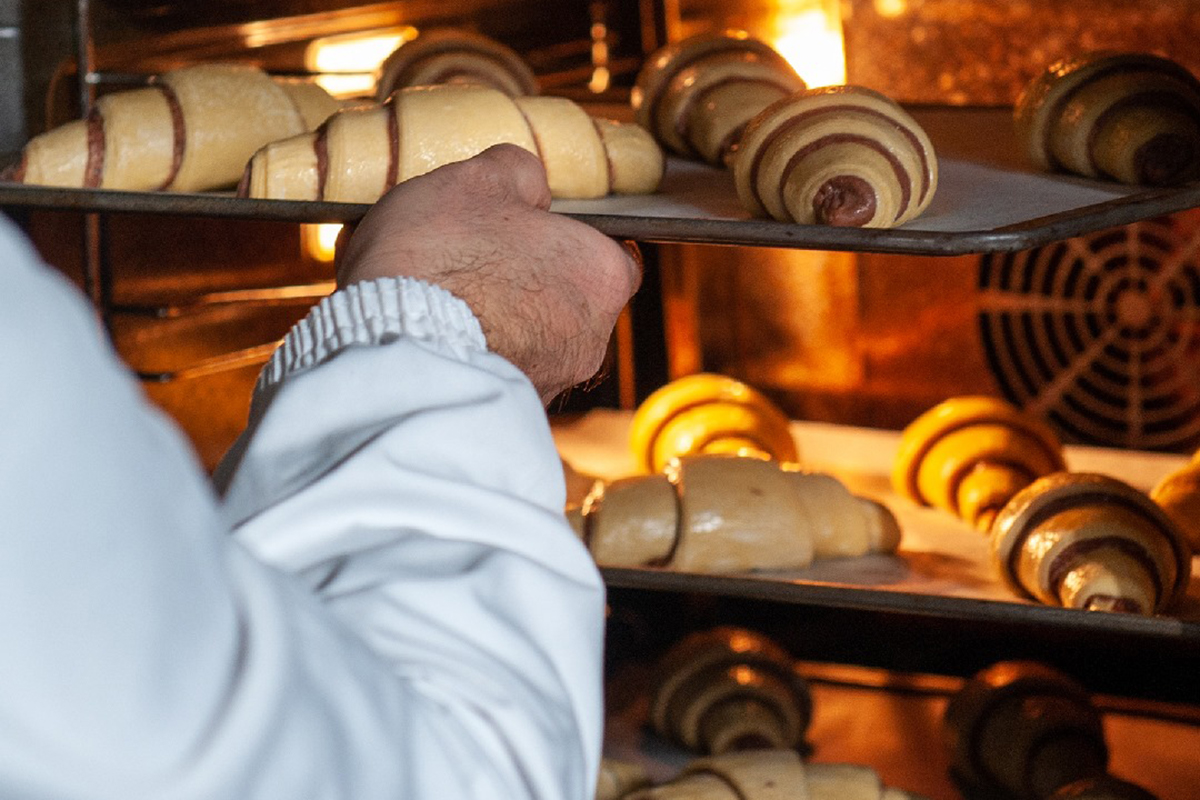 From an artisanal pastry shop of typical Italian sweet bakery products to a leading player in the breakfast segment both in Italy and abroad. The history of Acquaviva, an Italian confectionery company specializing in the production of traditional Neapolitan pastries, coincides with the pleasure of breakfast at the bar for millions of consumers. A protagonist in the Horeca market, and today also in the large-scale organized distribution with fast-growing shares, the company was born from an intuition of its founder, Mario Acquaviva: to use deep-freezing as an optimal preservation method to transport confectionery specialties to their destination markets.
Since then, a continuous expansion of the market, investments in technology, and sales channel expansion have led Acquaviva to be among the top players in the industry with a 2022 turnover of 100 million euros, 210 employees, and a production of 125,000 products per hour. Over the past decade, sales in Europe have grown by +295%.
"The international exhibitions we usually attend are TuttoFood, Sigep, and Anuga – CEO Pierluigi Acquaviva explains – as well as many local trade shows to ensure our proximity and presence on the territory. We want to consolidate our presence both in Italy and in foreign markets."
THE GROWTH OF ACQUAVIVA CONFECTIONERY
The company produces pre-leavened croissants and dumplings, sweet pastries, doughnuts, pre-baked krapfen and muffins, savory and special kinds of bread, desserts, and single-portion, mainly for the Italian market, with an ever-growing export share.
"We maintain a close relationship with our territory of origin and strict quality control of the supply chain. We use jam from Vesuvius apricots, Italian hazelnuts, citrus fruits from Sicily, and sugar from Italian cooperatives," Acquaviva says. "Today we are the third largest player in the Italian breakfast market, and we continue to balance an artisanal product philosophy with an industrial production dimension."
© All rights reserved