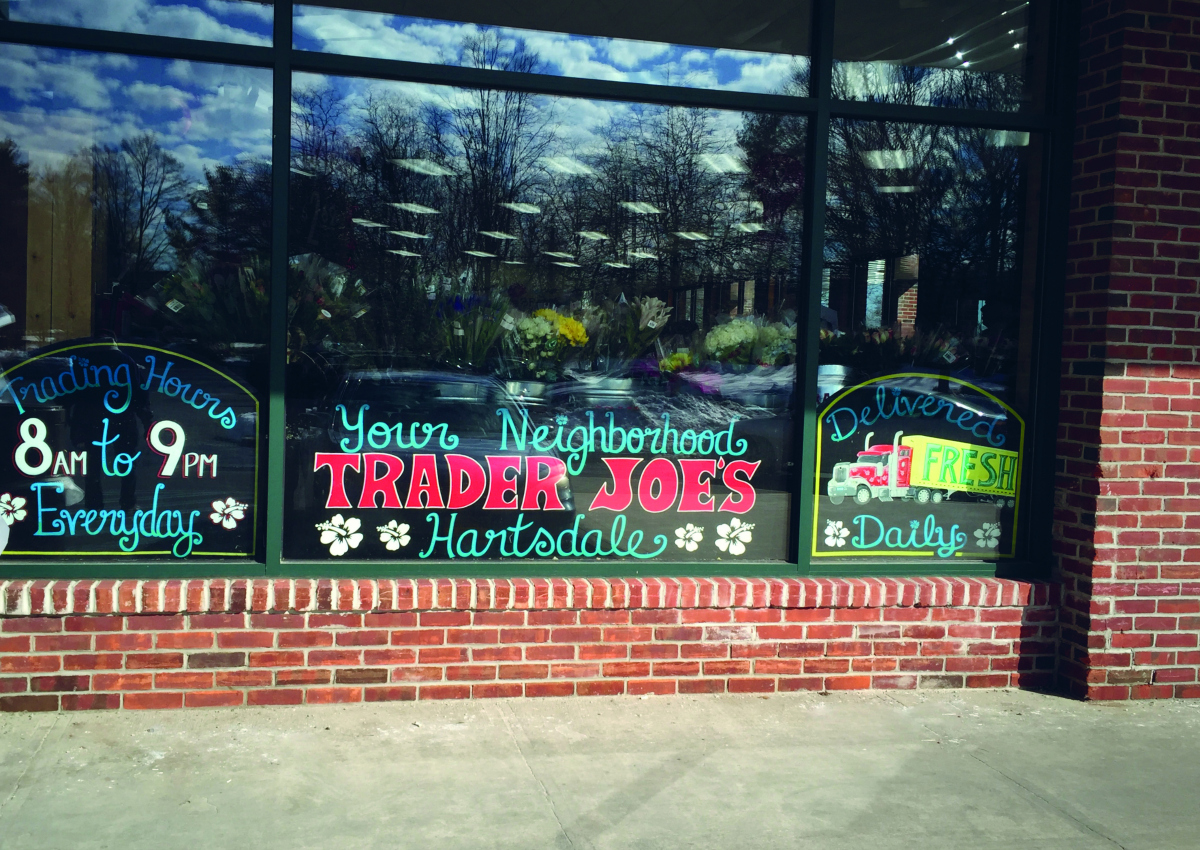 While there are many different ethnic tastes and foods popular with Americans, one of the most prominent is Italian food and culture, especially with New Yorkers. New York City and America have the 3rd largest Italian population outside of Italy and Italian-Americans are the largest European ethnic group in New York. After over 150 years of immigration, Italians have become an iatrical part of the city, and America's, heritage and culinary traditions.
Italian food and supermarkets
One of the most popular supermarkets in the area helping to provide Italian food products is Trader Joe's. It is not the largest supermarket chain in New York or even in the United States but it is one of the most popular as it is known for its uncommon style and a loyal following of customers. People come to Trader Joe's not just to shop but to find new and interesting products and to be in a unique atmosphere. With more than 30 stores in New York and the surrounding area there is a Trader Joe's near most consumers in the area and it is one of the most celebrated stores in the country, ranking at least in the top 3 of the most popular stores in the US over the past few years, according to Market Force's annual survey of US shoppers. Tom Stephens, founder of Brand Strategy Consultants, says Trader Joe's is always seeking new suppliers for innovative products. As a business, Trader Joe's searches the world for unique products for its customers – he said – they want products in their stores which otherwise would not be available to shoppers in other retailers.
Retail brands and private labels
Retail brands keep on playing a bigger role. Most of the items on Trader Joe's shelves are of their various private labels, with some estimating 80% of the products they carry are their store brands. The assortment changes dramatically as new products are introduced, not only to reflect sales but also for example as the seasons change. As fall approaches, numerous popular pumpkin flavored products will appear on their shelves to meet consumer demand. Only having such seasonal products also increases demand and has its loyal customers anxiously awaiting their return to their baskets.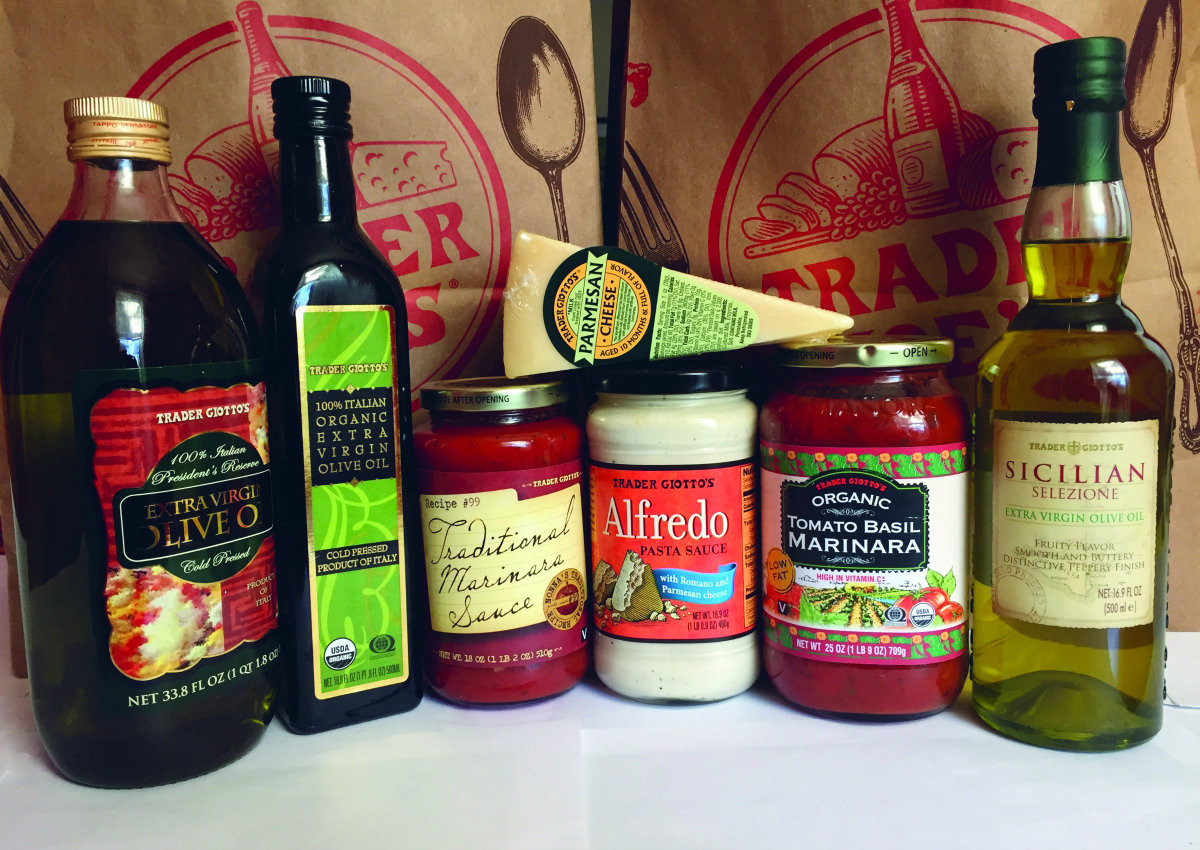 Most popular products
One staple of products which is constantly on Trader Joe's shelves and which is always favored by consumers are their wide ranging line of Italian products under their Trader Giotto's brand. One of the larger sections in their stores is for pasta sauces and the choices available. Trader Giotto's Recipe #99 Traditional Marina Sauce and Organic Tomato Basil Marina are just some of the products available. On the shelves there are large shelf tags advertising their price and highlighting how the items were featured in the company's Fearless Flyer newsletter. Trader Joe's also has a wide selection of olive oils but shoppers eyes can be drawn to authentic Italian products like Trader Giotto's Sicilian Selezione Extra Virgin Olive Oil and 100% Organic Italian Extra Virgin Olive Oil which highlights on the label that it is a product from Italy. For fresh pasta the store features their Trader Giotto's line of products including unique items like Goat Cheese Sundried Tomato Ravioli, Porcini Mushroom & Truffle Triangoli as well as other more familiar products like Spinach Tortellini and Lobster Ravioli. It is no surprise why Trader Joe's places such emphasis on these products. According to a report from Mintel International for the Specialty Food Association, sales for refrigerated pasta grew 78% and refrigerated pasta and pizza sauce 61% in 2016 in specialty stores including Trader Joe's.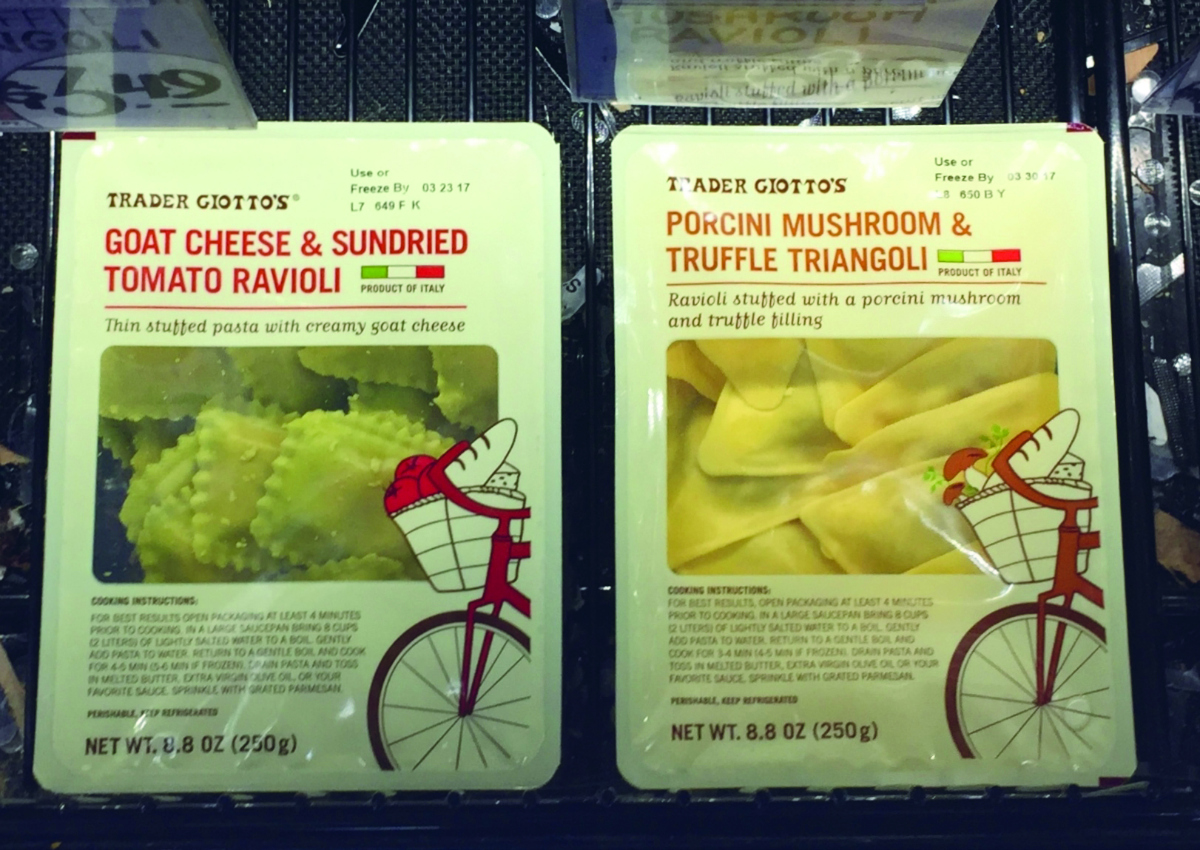 Key factors
Founded in 1967, the chain has grown to 460 stores in 41 states and has over 13 billion Dollars in annual sales. An average Trader Joe's is 10,000 to 15,000 square feet, much smaller than the 45,000 square feet average for most US supermarkets. In a crowded urban area like New York this can be a major advantage with space for stores being at a premium. The smaller stores also have less products than most supermarkets with an average of 4,000 items while other supermarkets can carry over 40,000. The lack of space and products on the shelves of Trader Joe's does not slow down sales for the company. Trader Joe's has the highest sales per square feet of any US grocer and the investment firm JLL has reported Trader Joe's stores average $1,750 in sales per square foot. Their smaller size and product selection also helps keep the retailer's costs down. Those savings are passed on to customers with lower prices than other stores, but at the same time winning over consumers with their high quality products.
© All rights reserved