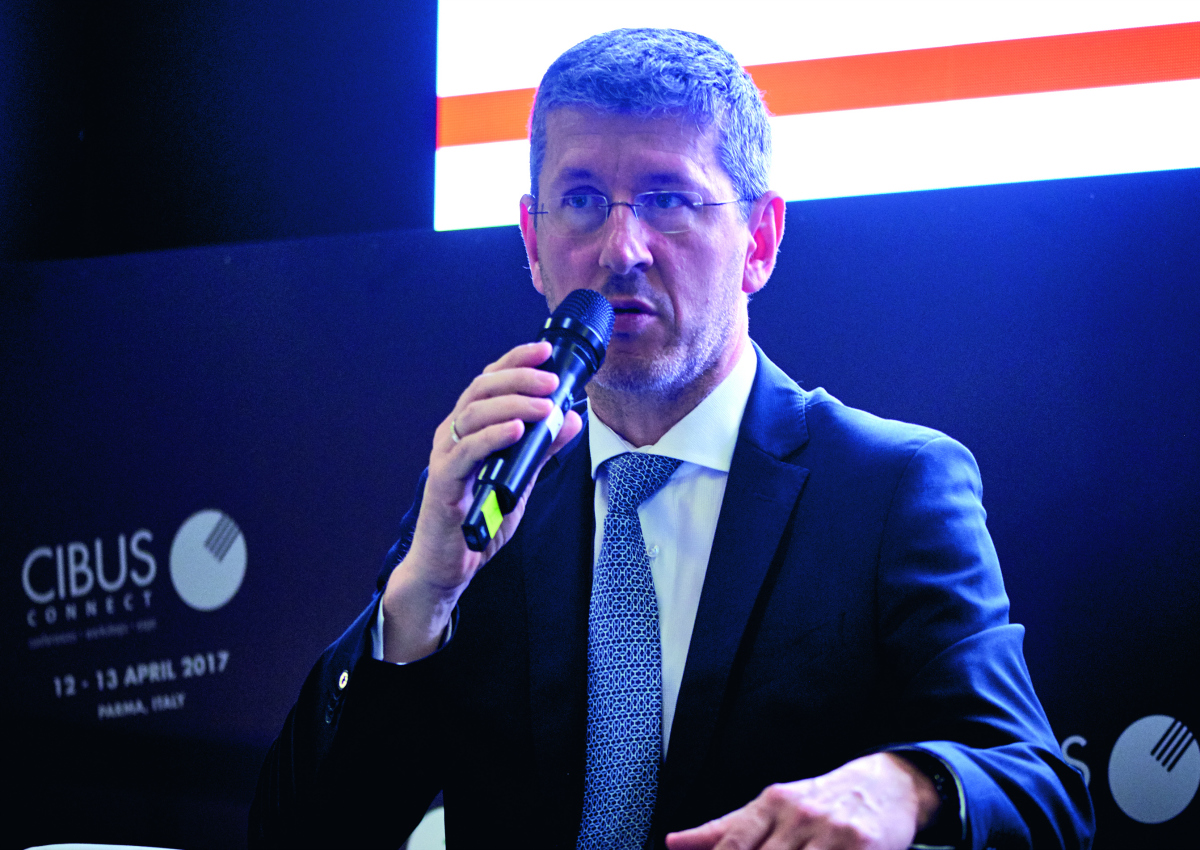 For a foreign retailer, finding space in a complex panorama of food production, such as the Italian one, is no easy task: There is a phrase I have heard so many times which sums up this concept: "If I go to Germany to buy UHT milk, after one week, I have it all figured out. If I go to Italy to buy olive oil, after a year, I still haven't sussed anything out." Domenico Brisigotti, CEO of Coop Italian Food, on the occasion of a conference organized by Italianfood.net at Cibus Connect 2017 explained how this sort of confusion faced by those who deal with Italian food and wine has turned into a business opportunity for the company he manages (within Coop).
The business proposition
We tell international retailers something very simple: we have the same job, we do not produce anything, and do not pretend to know all about your industry, but we know the Italian production scene and we can offer you the best solution to develop an Italian line. They always get the message and the results always come. In France, we created a whole private label line for Leclerc (Tradizioni d'Italia). We took care of every aspect: the packaging, marketing, the range of products, quality control. Their product portfolio continues to grow and the results exceed all expectations. We have clients in Estonia, Bulgaria, the Czech Republic, Cyprus, and Greece. We are also present in the Japanese and Korean markets through agreements with leading distribution companies. Obviously, Coop Italian Food is a very useful tool for Italian food companies of all sizes. It allows them to get straight to the shelves of large chains, making the most of a network they wouldn't otherwise be able to access. Although the model devised by Coop Italian Food, b2b, does not consider the online side of the business as a priority, an initial test was conducted in China: We could call it a dry run through Alibaba, explained Brisigotti, and we have already scheduled a second one. In China, the online channel is crucial to getting the attention of the consumer. The Alibaba experience has shown us that a clear strategic plan is necessary. A random attempt does not lead to anything, especially in a market as complex as the Chinese one. The next Coop Italian Food's steps? It's no secret that one of our biggest goals is the United States, said Brisigotti, but we are also in talks with German and British industry operators. Having said that, our interest in the French and Dutch markets, as well as in all other markets in which we operate, is still very high.
© All rights reserved